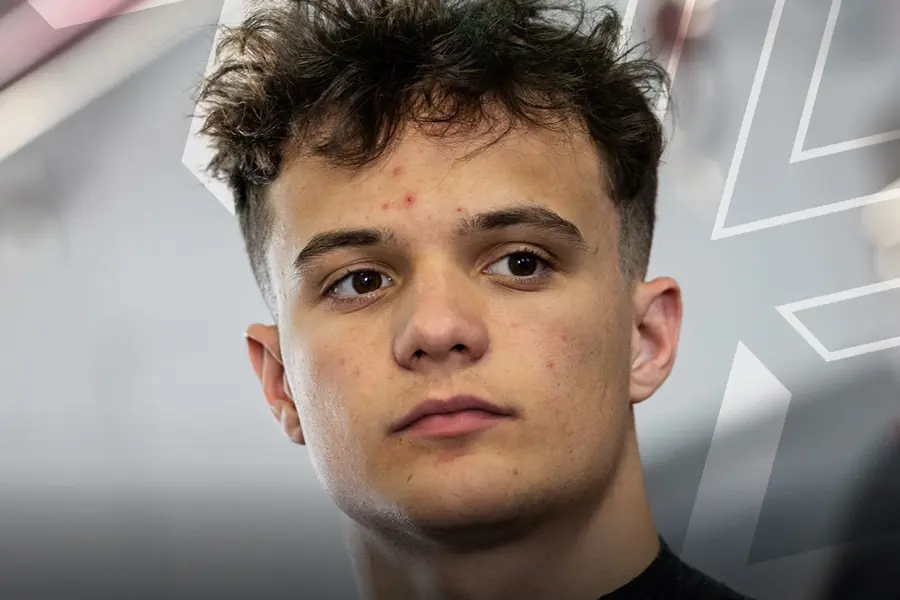 Pablo Sarrazin joins VAR for Euro 4 campaign
06/07/2023
Zeewolde, July 3, 2023 - Van Amersfoort Racing is excited to announce that Pablo Sarrazin will join the team for the upcoming 2023 Euro 4 Championship.
The French driver is a familiar face within the team, actively participating in the Spanish F4 Championship as part of the VAR/Monlau alliance. Pablo managed to score his first points of the season last time out in Navarra after an excellent race. He will now take on a new challenge alongside his Spanish F4 campaign, joining the new Euro 4 Championship together with Van Amersfoort Racing. 
The Championship consists of three European rounds, taking off at the iconic Mugello circuit this upcoming weekend, followed by round 2 in Monza scheduled for September and the season finale in Barcelona in October. 
Pablo Sarrazin: "I am incredibly excited about this new opportunity together with Van Amersfoort Racing. Being able to compete in two competitive championships alongside each other is an excellent way to gain valuable experience in racing. Moreover, since I am already familiar with the team and their work ethic, I cannot wait to get started in Mugello this week and start a great new season together!"  
"It's a pleasure to have Pablo with us for this new upcoming Championship," says Rob Niessink, CEO of Van Amersfoort Racing. "Pablo's familiarity with the team makes it easy to work together. We have closely observed his performances in Spanish F4 so far, where he scored his first points of the season at the latest round in Navarra. Having him in one of our cars in Euro 4 is truly exciting, and we look forward to supporting him in this in this step of his career." 
The Euro 4 Championship calendar will consist of 3 rounds:
7–9 July, Mugello
15–17 September, Monza
20–22 October, Barcelona