Formula Regional European Championship by Alpine
Formula Regional European Championship by Alpine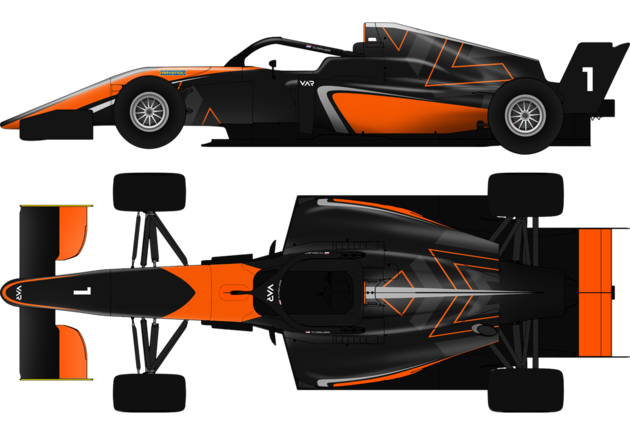 Power/Torque
270 BHP. / 380 NM.
Electronics
ECU MAGNETI MARELLI
Wheels
OZ ALUMINIUM 10" X 13", 12" X 13"
2022 FRECA Race Calendar
The FIA Formula Regional European Championship by Alpine series offers to its drivers the possibility to compete on some of the most renowned race courses of the Old Continent, from Austria to Spain and from France to Italy. Its ten (10) weekend events include free practice and qualifying sessions and two fiercely disputed races. Included as part of each driver season's program, there is intensive testing sessions prior and during the course of the season. Highlights of the season are of course our races in front of the Grand Prix Formula 1 world in Barcelona and Monaco.
April 22 - April 24
Autodromo Nazionale Monza (Monza - Italy)
Round 1
May 6 - May 8
Autodromo Enzo e Dino Ferrari (Imola - Italy)
Round 2
May 26 - May 29
Circuit de Monaco (Monte Carlo - Monaco)
Round 3
June 4 - June 5
Circuit Paul Ricard (Le Castellet - France)
Round 4
June 18 - June 19
Zandvoort Circuit (Zandvoort - Netherlands)
Round 5
July 9 - July 10
Hungaroring (Mogyoród - Hungary)
Round 6
July 28 - July 29
Circuit de Spa-Francorchamps (Spa-Francorchamps - Belgium)
Round 7
September 10 - September 11
Red Bull Ring (Spielberg - Austria)
Round 8
October 15 - October 16
Circuit de Barcelona-Catalunya (Barcelona - Spain)
Round 9
October 22 - October 23
Autodromo Internazionale del Mugello (San Piero - Italy)
Round 10