Van Amersfoort Racing (VAR) is one of the most renowned European car racing development teams. The Dutch structure, founded by Frits van Amersfoort in 1975, has proudly carried out an extensive modernization program in recent years. It involved major investments and the creation of a new state-of-the-art headquarters to increase involvement in all major development programs in the Italian and German Formula 4 Championships, the FIA Formula Regional European Championship by Alpine, the Euroformula Open, the FIA Formula 3 Championship and the FIA Formula 2 Championship. With the right tools and the right staff, management sees the team as a strong and well-prepared organization. More than ever, VAR can help young drivers build a successful career in motorsport. This is in his DNA and is ideally expressed in his motto: "Passion. Dedication. Tradition".
OUR MISSION
Our mission is to help young racing drivers achieve successes in motorsport, but also acquire and embrace strong values that will likely help them in their adult lives; such done as we understand that the individuals under our authority are teenagers at a key stage of apprenticeship in their life.

We consider of a prime importance to be up to our promises and to invest and devote the necessary resources, talents, time and energy to be successful in fulfilling our mission while we avoid generating unrealistic expectations, but also where winning remains an ultimate positive objective.
OUR FUTURE
The world is changing rapidly and that is also the case with motorsport. To ensure our business in the future we keep investing in new technologies and in people and keep a close eye on developments in motorsport.

At VAR we strongly believe in the power of talent. That is why we work and keep on working closely together with universities and technical partners.

And we've already done this over the past 40 years, that's why VAR is one of the most solid 'stepping stone' race team in Europe.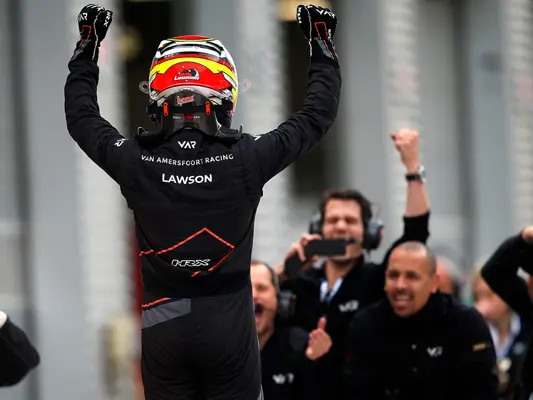 Passion
One day in the life of our founder, a choice was made, driven by a passion: he was to devote a good part of his life to motorsport, the unique nature of the sport and its technology. Over the years, this passion has been shared with dozens of employees and transmitted to young individuals. Today, this passion still fuels his action every day of his life.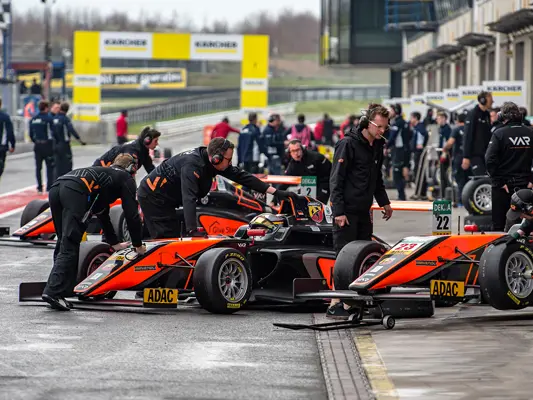 Dedication
From day one, we have always devoted the very best of us – time, energy, knowledge, and understanding - to the success of the individuals that as young drivers, entrusted our team at the beginning of each racing season. We would never neglect examining any ways and possibilities that could be beneficial to the career and life of those who chose to join us and spend a key moment of their life with us. We are engaged!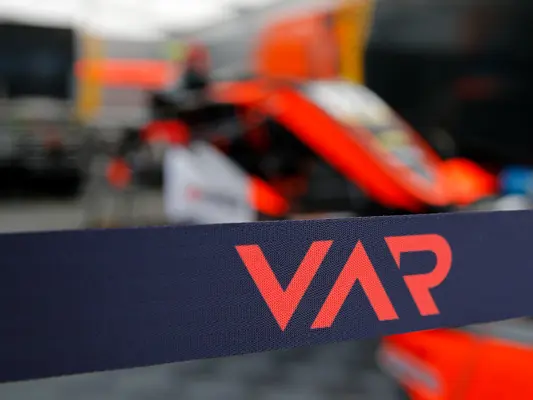 Tradition
We take pride in the success we encountered over the last four decades, but also for having been persistent and also resilient when over the years, the results have not been up to our expectations. Our pride is also fed by the numerous individuals that went on to be victorious in their career and life following the time spent with our team, as drivers and/or employees. We cherish the respect that we earned in the world of motorsport.