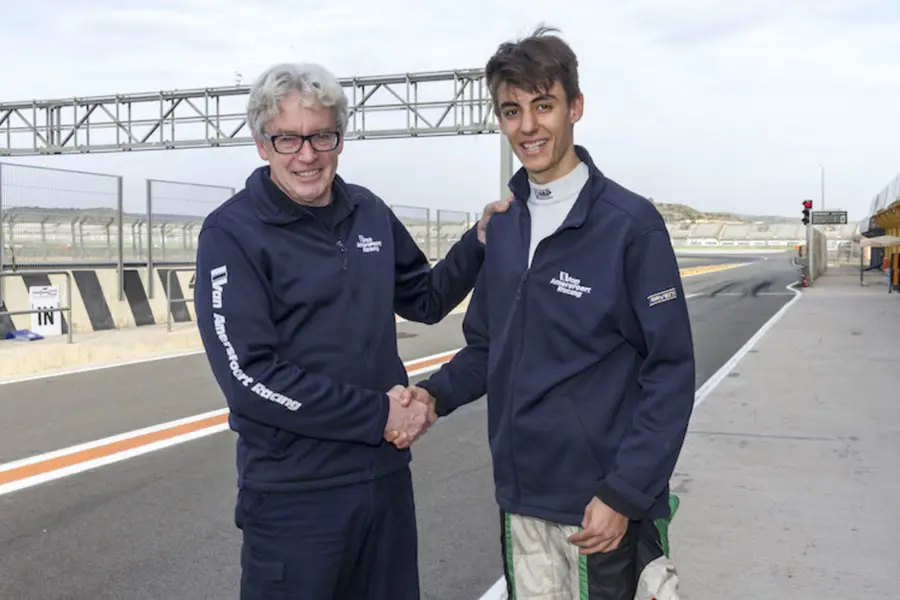 Moritz Mueller-Crepon adds Swiss efficiency to VAR F4
02/02/2016
For the second time in the rich history of Van Amersfoort Racing (VAR) the team welcomes a racing driver from Switzerland. 19-year-old Moritz Mueller-Crepon will race a full season in the German ADAC Formula 4 with the Dutch based outfit.
After gaining valuable experience during last year's ADAC F4 season Moritz has chosen to transfer to Frits van Amersfoort and his team in 2016. "We worked with Moritz during multiple test days on different circuits and he showed non-stop progress during his sessions. He drove fast and faultless, helped the engineer with good feedback and fitted into the team immediately", says Frits van Amersfoort.
The young gun from Switzerland is also thrilled about working with the Dutch based outfit: "Van Amersfoort Racing has a great pedigree in racing, which has enabled me to learn how the team works, while I was testing with them over the winter months. Their focus on driver development has been a great asset, preparing for 2016. That fully convinced me to join Van Amersfoort Racing for my second season of competition."
The first out of eight weekends in the German ADAC Formula 4 is scheduled for 15-17 April at  Motorsport Arena Oschersleben. The calendar also includes rounds at  Sachsenring, Lausitzring, Nürburgring and races outside Germany at the Red Bull Ring in Austria and - the home track of VAR - Circuit Park Zandvoort. "Our goal is to give Moritz the right equipment  and environment to achieve the best possible results. He has both the experience in  ADAC F4 as well as the skills to play an important role", says Frits van Amersfoort. 
Moritz Mueller-Crepon is open in his ambitions towards his second full season in the highly popular German single seater category. "I'm really motivated by our performance during testing, and can't wait to join my new team in the Netherlands. I want to continue my progress through an intensive learning curve, as well as striving for a top result in this year's championship."