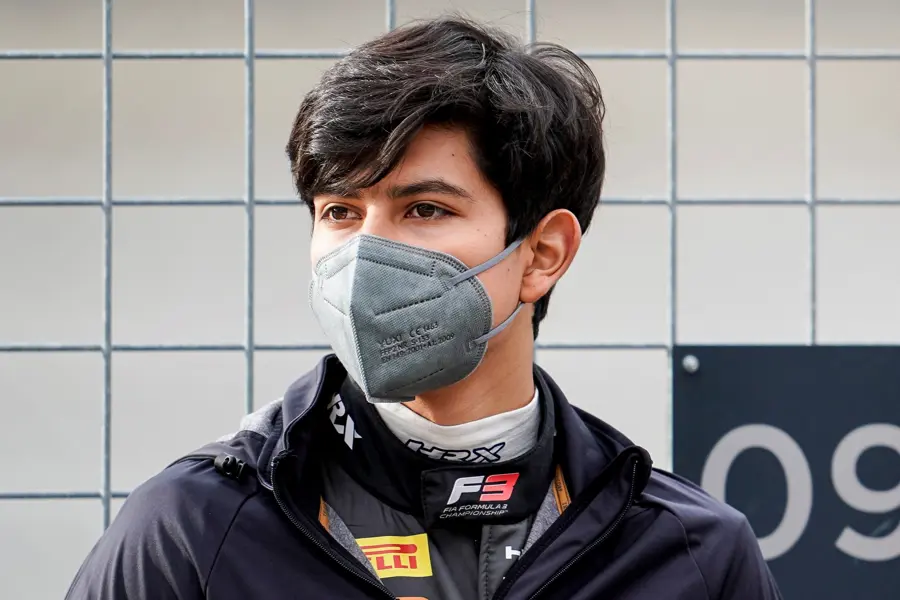 VAR confirms Rafael Villagómez for 2021 EFO Championship
19/04/2021
Van Amersfoort Racing is happy to share that Mexican Rafael Villagómez will join the team for the 2021 EuroFormula Open Series. Rafael will join recently announced Briton Casper Stevenson in what promises to be a competitive championship.
After a short, yet intense run in Formula 4, the 19-year-old from Léon, Mexico already made the leap to higher levels of single seater racing. After claiming podium finishes in his maiden F4 season, both in the French and British championship, Villagómez was recently announced as HWA RACELAB's new addition to their FIA F3 driver line-up.

Parallel to his FIA F3 campaign, Rafael will compete in the 2021 EuroFormula Open series with the Dutch EFO squad from Van Amersfoort Racing. Competing in this category will give the youngster from South America substantial extra track-time on different F1 circuits throughout Europe.

Villagómez is excited about the EFO challenge ahead of him: "It is quite incredible how fast things are going for me. Last year was my first year in single seaters and one year later I am ready to compete in two different F3 race series! It will be a challenge to make the swap between both cars each time, but exactly this will help me grow even faster. The guys from VAR have given me a warm welcome and I look forward to testing with them in Barcelona, just before heading to Portimão for the season opener!" Rafael continues to thank his manager Tom Claessen, his engineer Diego Fernandez, his family and all who believe in him: "Once again I'd like to thank them for their continuous trust and support!"

The start of the championship will have the EFO grid appear as part of Formula One's third round of the season at Portimào, Portugal. "It is great to be able to share the asphalt with F1. Somehow it puts you closer to your ultimate goal in racing and I am extremely excited getting that opportunity!" Rafeal says.

Rob Niessink, CEO of Van Amersfoort Racing says: "It's great to have Rafael on-board and we look forward to support him in his EFO challenge. He will have a tough season ahead of him, but it is enjoyable to see that this fact alone seems to motivate him more than anything else. We will have limited time with him before the start of the season, so the work is cut out for both him and the team at the upcoming and final pre-season Barcelona test. We are extremely dedicated towards helping him and his team-mate Casper to do well in the series and hopefully our work will contribute to his performance in FIA F3 as well!"

At the time of this release, the 2021 Euroformula Open series contains 8 confirmed rounds with three races each. The championship starts on a high as part of the third Formula One round in Portugal at the beginning of May. The second round happens two weeks later at the French circuit of Paul Ricard, after which the team moves North for the third round at Spa-Francorchamps in Belgium. The half-way point is scheduled for mid-July at the Hungaroring in Hungary, followed by round five at the cathedral of speed; Monza. The penultimate round of the season is held at the Red Bull Ring in Austria, followed by the season finale at the Catalonian Circuit de Barcelona in Spain.