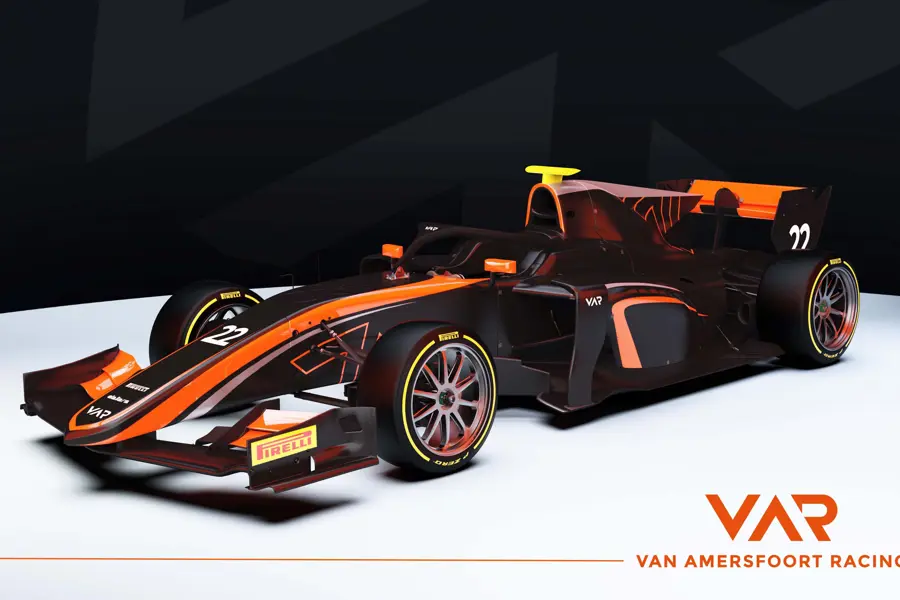 Van Amersfoort Racing steps up to FIA F2 in 2022
12/12/2021
Zeewolde, December 13, 2021 – After the well-received news of VAR's re-entry into the FIA F3 category, which was shared less than two months ago, the Dutch squad now announces its participation in the FIA F2 Championship.
With its entry into the FIA F2 Championship, Van Amersfoort Racing finds itself being active in all but one level (F1) of the FIA motorsport ladder. Following these developments, VAR now becomes one of the only few race teams worldwide with such a strong presence in the international single-seater racing environment.
Rob Niessink, CEO at Van Amersfoort Racing says: "We are absolutely thrilled about the extension into the FIA F2 Championship. The high level of professionalism shown in this category suits us extremely well. It fits the way we operate throughout all the series we race in, so from that perspective it's a perfect match. It's an exciting development and it will be a big moment for us to see our F2 cars leaving pit-lane for the first time during the upcoming post-season test at Abu Dhabi!"
VAR's FIA F2 team will be led by highly experienced Dutchman Peter van Erp. Having been successfully active in a wide variety of motorsport series, amongst which Formula One and the FIA GT Series, Van Erp recently guided VAR's F4 team to historic, never seen before successes.
"It still amazes me how big we have become since I started this race team over 45 years ago" says Frits van Amersfoort, founder and still leading the VAR operation together with Rob Niessink. Frits continues: "We were very happy to announce our re-entry into the FIA F3 just recently and are obviously overly excited to now add FIA F2 to our portfolio as well. Starting with F4, we cover the complete road to F1, which is perfectly in line with our philosophy on supporting young talented drivers on their way up to higher levels in motorsport." Even though excited, Frits is also aware of what lies ahead: "We are very well aware of the level of competition we'll face and won't take this challenge lightly!"
2022 will see Formula 1, 2 and 3 all show up on the grid during the same race weekends. This renewed approach gives a clear statement as to how the road to F1 is build up and will bring attractive race rounds, both for drivers and audience.
VAR's first FIA F2 appearance will be at the post-season test at Abu Dhabi, scheduled later this week on December 16, 17 and 18.