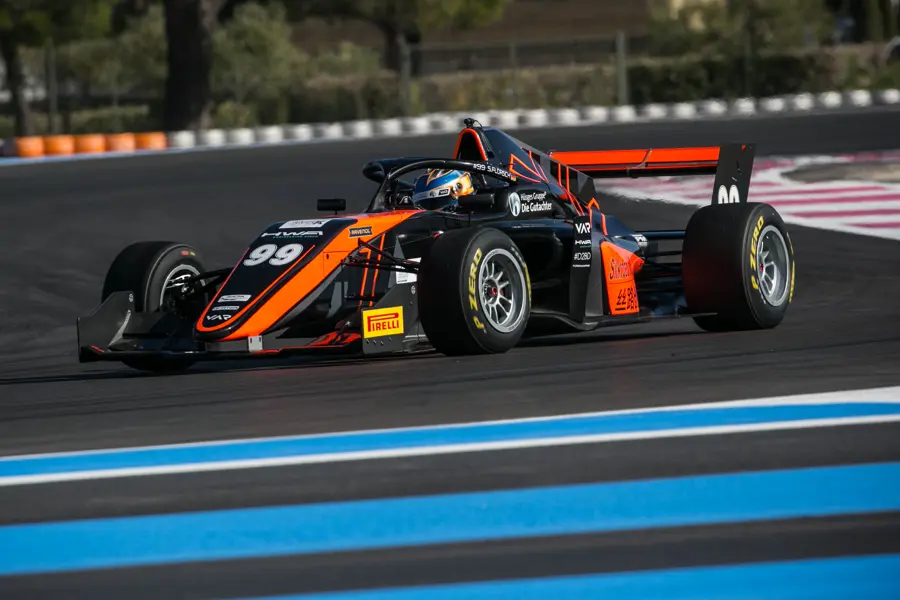 VAR finds direction during Formula Regional European Championship season opener
16/04/2019
Van Amersfoort Racing started an all new chapter in its rich history this weekend. The racing team from the Netherlands made their debut in the Formula Regional European Championship certified by FIA with the German driver Sophia Flörsch. An unusual run up to the season's opener caused some challenges. Fast lap times and fifth place in the last race at Paul Ricard nevertheless gave a clear indication of the potential. Most of all, we did enjoy seeing Sophia back behind the steering wheel after her Macau accident.
Van Amersfoort Racing would initially compete in another Formula Car Championship. When this competition proved not to be viable, we switched to the Formula Regional European Championship certified by FIA.
This late switch gave us a considerable disadvantage over our competitors. Tatuus, the manufacturer of the formula car, made their test car available while waiting for our own racecar. It gave us and Sophia the opportunity to get acquainted with this, for us unfamiliar racing car.
A crash with our just arrived Formula Regional Car caused a delay in our ambition to understand the new car. Finally, we decided to travel to Paul Ricard with the Tatuus test car. In the two free training sessions we were confronted with many different circumstances, including wet, drying up, and completely dry, which did not make it easier to find an optimal setting for the car. All of that on a track never driven by Sophia before. 
In both qualification and the races our main approach was to learn about the car and tires, especially since it is very different from the Formula 3 cars we have worked with before. In the final race, Sophia clocked competitive lap times and, somewhat helped by circumstances, finished fifth in the final race. 
Rob Niessink, CEO of Van Amersfoort Racing: "We have had a hectic couple of weeks. The late switch to the Formula Regional European Championship brought enormous time pressure and logistical hurtles. Luckily, we were supported by Tatuus and we're grateful for the opportunity of using their test car. Where other teams were able to test for weeks, we effectively came out with two days of testing. Then you know the first weekend is going to be a challenge since there are so many new parameters: car, engine, tires etc. Given this scenario plus some minor technical problems during the weekend, we have made good progress. The lap times and result in the final race gave a clear indication of the possibilities. From now on it is important to catch up with the other teams in terms of data in order to be competitive in the remainder of the season."