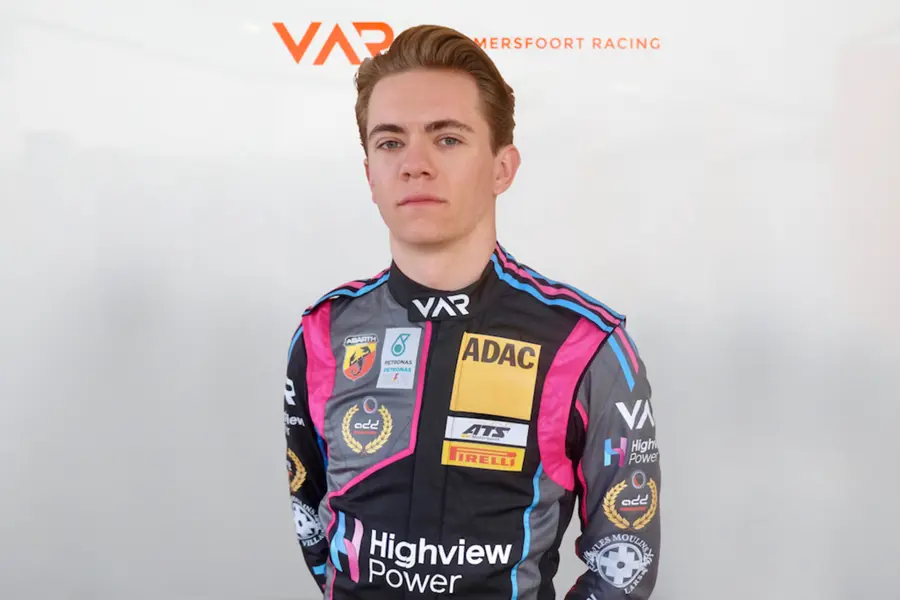 Lucas Alecco Roy returns for a dual F4 program
12/04/2019
Van Amersfoort Racing announces the renewed signing of Lucas Alecco Roy for their 2019 Dual F4 program. Lucas represented the Dutch squad already last year, and now returns to take on both the ADAC German F4 and Italian F4 Championship.
Heading towards his third season in motor racing, Lucas prepared well during the winter by entering the UAE F4 Championship. With nine podium finishes, of which three wins, Roy ended up fourth in the overall rankings, chasing the number three by only nine points. 
For 2019, the 22-year-old from Monaco, who was unfamiliar with motorsports until his debut in 2017, has set his goal yet again at a much higher level. Roy says: "My learning curve has been incredible and with each outing I gain more valuable experience. Having competed in the UAE last winter has left me very well prepared for the upcoming championships. I can't wait for the red lights to go out for the first time in Oschersleben in a couple of weeks."
Rob Niessink, CEO at Van Amersfoort Racing: "Obviously the more a team gets to work with a driver, the better the communication between both gets. In Lucas' situation, entering Formula racing with no prior motorsport experience, this communication between team and driver is invaluable and I can tell you that he is very good at it! His level of dedication rubs off on all of us and we are fully prepared to give it our all and help Lucas progress to the next level." 
As two other drivers from the Van Amersfoort Racing F4 squad, Lucas has started a partnership with ADD Management, who will be supporting and coaching him along the way of what promises to be a very intense competition. 
The 2019 season of the ADAC Formula 4 Championship contains 7 events with 3 races each. The season kicks off on April 26that the Motorsport Arena Oschersleben. After that the VAR F4 team visits the Red Bull Ring, Hockenheimring and then make their way to the Zandvoort, located in the dunes of the Dutch coast line. Next stop is the Nürburgring, where after the team returns to the Hockenheimring. The season finale takes place at the Sachsenring in the last week of September.
Traditionally the Italian F4 Championship is made up of 7 race weekends with 3 races each. The series starts on May 5that Vallelunga, followed by Misano. For the third round, the VAR squad moves to the Hungaroring near Budapest, after which it visits the RedBull Ring in Austria. The team returns to Italy for round five at the track of Imola and round six at Mugello. The season finale takes place on October 20that the historic race venue of Monza.