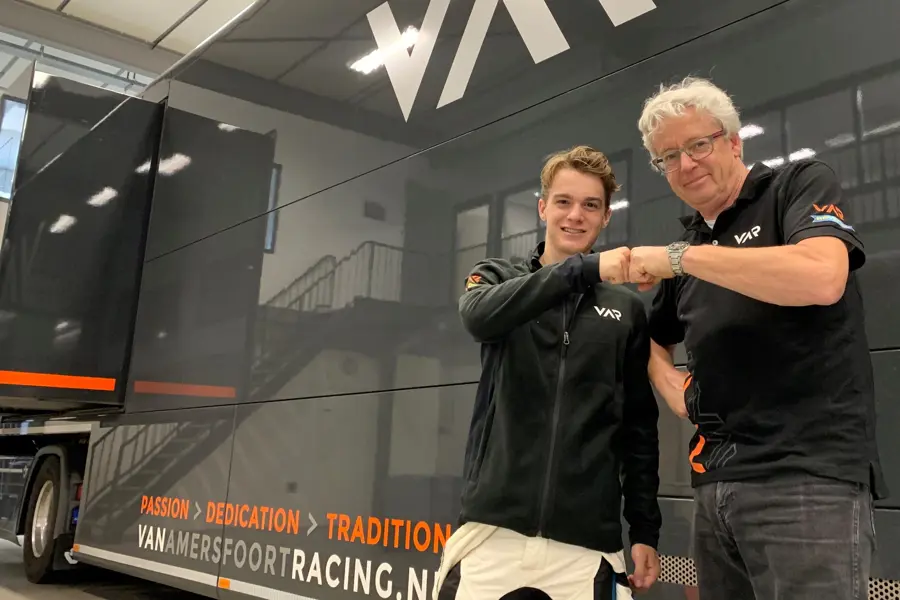 French Alexandre Bardinon joins VAR for remainder of 2019 FR European Championship
04/07/2019
Van Amersfoort Racing is excited to announce that Alexandre Bardinon will strengthen VAR's line-up on the grid of the 2019 FR European Championship. Alexandre will compete during the remaining six rounds alongside VAR's Sophia Flörsch.
The now 17-year-old from Mas-du-Clos, France, grew up in an environment filled with a deeply rooted passion for fast cars. Despite his young age, Bardinon has already raced the world's most desired historical race cars. To gain track mileage, the Frenchman tested modern era single seaters, LMP3 and GT cars, but it wasn't until 2018 that he entered his first official race in the French GT Championship with a Mercedes Benz AMG GT4. 
Having experienced a wide variety of race cars, Alexandre is clear on his next steps; make name in Formula racing. Bardinon is not an unfamiliar face on the grid; he already competed during the second round of the FR European Championship at Vallelunga with Mas-du-Clos Racing. However, the recovery from an injury sustained during testing withheld Bardinon from competing at full strength. Today he feels ready to take the wheel and start a new chapter together with Van Amersfoort Racing.
By joining VAR, Alexandre commits himself to exclusively focus on developing his racing skills within the competitive environment of Formula racing. "2019 will act as a building block towards being competitive in 2020. I am fully focused on making progress and I look very much forward doing this with the professional guidance of Van Amersfoort Racing! The last couple of days I've spent time with the team in the Netherlands, preparing for Hungary. They've made me feel very welcome and I can't wait to get started!"Alexandre says.
Rob Niessink, CEO at Van Amersfoort Racing: "Alexandre already has substantial track mileage under his belt. For sure not all his experience is related to Formula racing, but it will certainly help both him and the team to book progress during the remainder of the season. Alexandre has a very realistic outlook on 2019, where learning is key. He is clear on his goals for 2020 though; being competitive and fight for podiums!"
The 2019 season of the FR European Championship contains 8 events with 3 races each. The season kicks off on April 14that the circuit of Paul Ricard in Le Castellet, France. The second round takes place at Vallelunga, Italy, after which the team travels to the Hungaroring near Budapest, Hungary. Next stop will be at the Red Bull Ring in Austria. After that, the team returns to Italy to race at Imola, then crosses over to Barcelona, Spain for round 6 of the championship. The penultimate round takes place at the track of Mugello, Italy. The season finale is scheduled on October 20that the historical race venue of Monza, Italy.