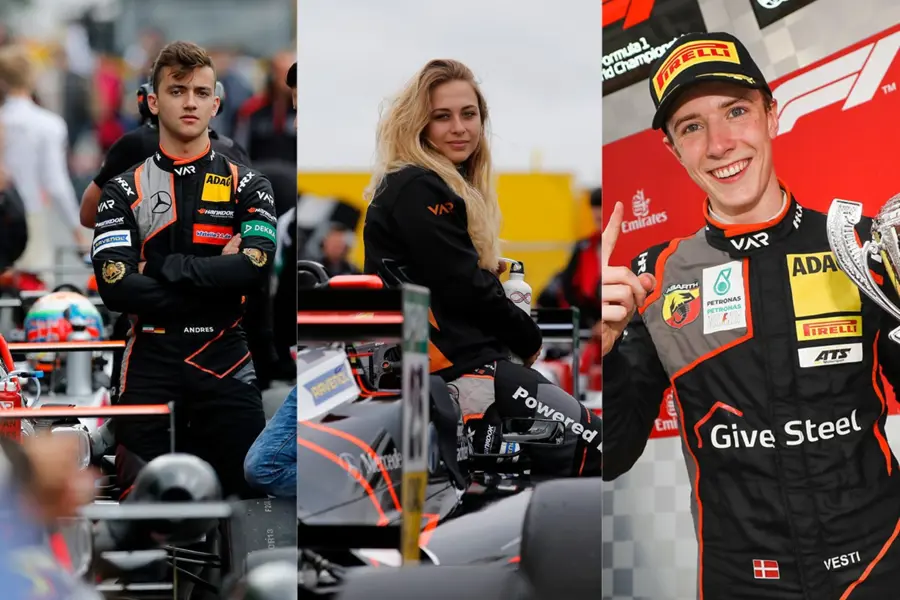 VAR to bring 'three of their own' to the 65th Macau Grand Prix
18/10/2018
As every year, the end of the official FIA European F3 Championship marks the preparation start for one of the racing highlights of the year; the prestigious Macau Grand Prix, which will be held for the 65th time from 15-18 November in Macau, China.
Last year's edition of the Macau Grand Prix saw Van Amersfoort Racing bringing home two top-six finishes with Estonian Ralf Aron spectacularly finishing in third position. 
28 drivers from all over the world will make their appearance at the starting grid of what's referred to as the most demanding street circuit in the world. 
Rather than showing up with Macau race veterans, VAR continues its tradition of giving young talented drivers the unique opportunity to measure themselves against the cream the crop of global F3 racing. 
This year, VAR's line up will consist of three entries from their existing squad, being Keyvan Andres Soori racing under the Iranian flag, German Sophia Flörsch and Frederik Vesti from Denmark. Even though these drivers are new to Macau, they carry enough talent and experience to put on a good performance during this year's edition of the MGP.
Frits van Amersfoort, founder and team principal: "Macau traditionally puts on an exhilarating event and we are very much looking forward to this year's edition. Our last year's two top-six finishes, of which one podium, as well as Charles Leclerc's second position in 2015 has shown that we surely are competitive. The Guia circuit is like no other and together with our drivers we are extremely motivated to finish the year on a high. Especially Frederik is up for a challenge, since this will be his second official race in an F3 car. He showed however being very comfortable in this new environment and we have great confidence that he will do well."