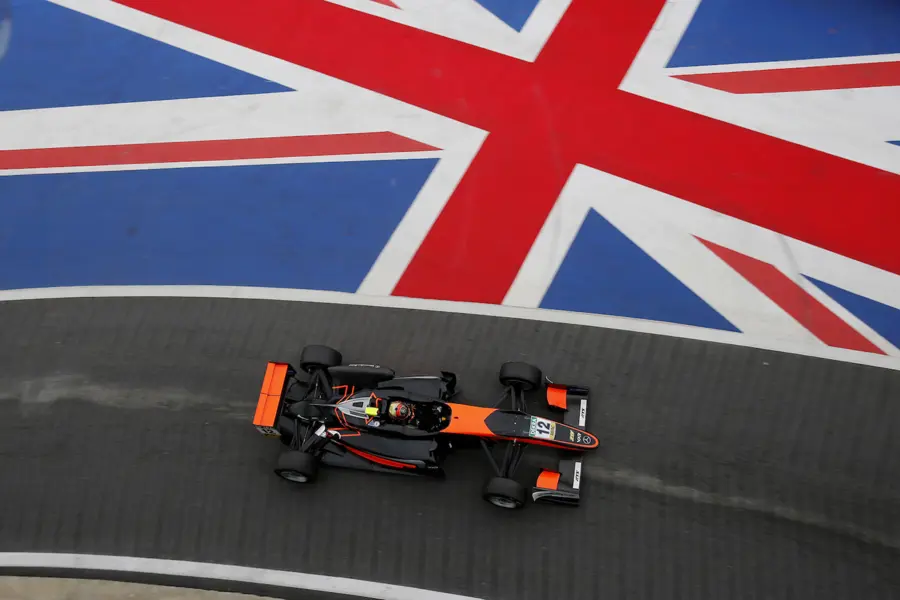 Van Amersfoort Racing F3 drivers gain experience at Silverstone
20/08/2018
Three weeks after the FIA Formula 3 European Championship round at Spa-Francorchamps in the Belgian Ardennes, the second half of the 2018 season got underway at yet another famous motorsport venue, the Silverstone Circuit in Northamptonshire. At the circuit, the venue of the first-ever Formula 1 World Championship round in 1950, the three drivers of Dutch team Van Amersfoort Racing added to their experience.
"Racing in Great Britain is always nice. Silverstone is known as 'the home of British motor racing' and as a team, we have been coming here for decades," team principal Frits van Amersfoort says. "Silverstone is a high-speed track with typical characteristics where drivers can learn a lot. Moreover, it is always great to see how passionate and knowledgeable the British fans are. They also show their interest in the junior categories." And not just the fans, for that matter, as famous F1-specialised motorsport journalists like Peter Windsor and Nigel Roebuck attentively watched the Formula 3 action as well.
For Artem Petrov, Silverstone was unknown territory while Sophia Flörsch only had raced a Ginetta at a different circuit configuration some years ago. Thus, Keyvan Soori Andres was the only of the three Van Amersfoort Racing drivers with previous experience of racing F3 at Silverstone. He led the trio of VAR drivers in free practice where the lap times of all three drivers were closely together.
In qualifying for race 1, Keyvan ended up 19th, two places ahead of Artem and three positions ahead of Sophia. Unfortunately, Artem retired from the first race due to a technical issue. Keyvan finished 16th, Sophia came home 18th. 
Artem was the best-placed VAR driver in qualifying for race 2 with 19thplace while Sophia and Keyvan qualified 21stand 22ndrespectively. The respective race results were 16thplace for Artem, 18thfor Keyvan and 19thfor Sophia. 
On the starting grid for race 3, based on the second-fastest laps for each driver in second qualifying, the VAR drivers had the following positions: Artem 19th, Sophia 20thand Keyvan 22nd. In the race, Artem moved up six places to finish 13thwhile Keyvan and Sophia ended up 16thand 17threspectively.
At the end of this week, FIA Formula 3 European Championship action continues already with the next round at the circuit of Misano in Italy.
Rob Niessink, CEO of Van Amersfoort Racing: "Silverstone wasn't an easy weekend for us, particularly as our drivers only had little or no experience of the track. Finding the right lines there is quite challenging and while all of our drivers made good progress in terms of lap times and pace throughout the weekend, it proved difficult to move up into the first half of the field. The upcoming weekend, we are racing at Misano where Artem and Keyvan already took part in the pre-season test, so that will surely help. Having back-to-back weekends in the UK and Italy is a huge task for the team, but we are all racers, so we will manage that as well!"