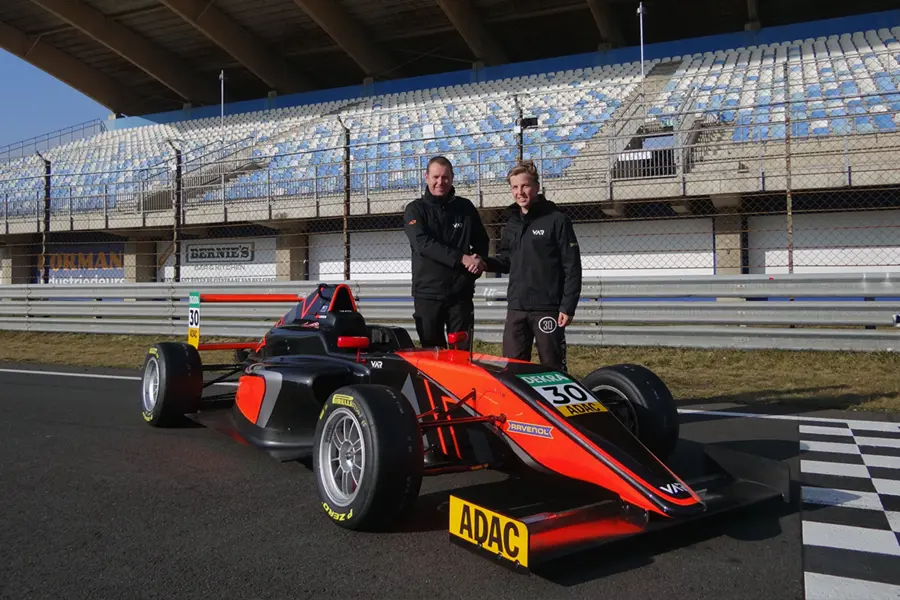 Down under race talent Liam Lawson joins the Van Amersfoort Racing Formula 4 line up
15/03/2018
Rising New Zealand race driver Liam Lawson continues his career in Europe with Van Amersfoort Racing. The Kiwi driver will make his debut in the 2018 ADAC German Formula 4 Championship after previous successes in his home country and Australia. Liam Lawson, who recently turned 16, tested with the Netherlands based team in late February and concluded arrangements this week. The talented young driver previously won the New Zealand Formula Ford Championship and finished runner-up in the Australian Formula 4 series last year.
Arriving in Europe this week, Liam joins the team for pre-season testing in Germany. First at the Lausitzring, followed by sessions at the Hockenheimring and the official test at the Motorsport Arena Oschersleben during the last week of March. After Richie Stanaway in 2011, Liam Lawson is the second driver from New Zealand joining Van Amersfoort Racing.

Jeroen de Jong, team manager at Van Amersfoort Racing's F4 team: "We'd like to give Liam a warm welcome. If a young race driver is willing to move to the other side of the world for his sport, it gives a clear indication about his inner drive. Liam has left a good impression during our F4 winter tests. We will help him with all we have to get used to the European circuits and driving style as soon as possible."
Liam Lawson: "Ever since I was very young I dreamed of racing in Europe and trying to get to Formula One, so this is the very first step in making that dream come true. Especially because I got the chance to join Van Amersfoort Racing, the best team to race for in the ADAC F4 Championship. I will give everything to make a successful season for myself, the team and my backers."
The 2018 season of the ADAC Formula 4 Championship contains 7 events with 3 races each. The season kicks off on April 13th at the Motorsport Arena Oschersleben. After that the VAR F4 team visits the Hockenheimring, the Lausitzring, the Red Bull Ring in Austria, then return to the Hockenheimring sharing the weekend with Formula one, followed by the Nürburgring before the season finale takes place again at the Hockenheimring in the third week of September.
Van Amersfoort Racing is a racing team based in the Netherlands. It was founded by Frits van Amersfoort in 1975. Since then Van Amersfoort Racing has built a long tradition of supporting up-and-coming drivers on their way to higher levels. Drivers like Max and Jos Verstappen, Giedo van der Garde, and Charles Leclerc all raced for Frits van Amersfoort's eponymous team in the early stages of their careers before making it into Formula 1.