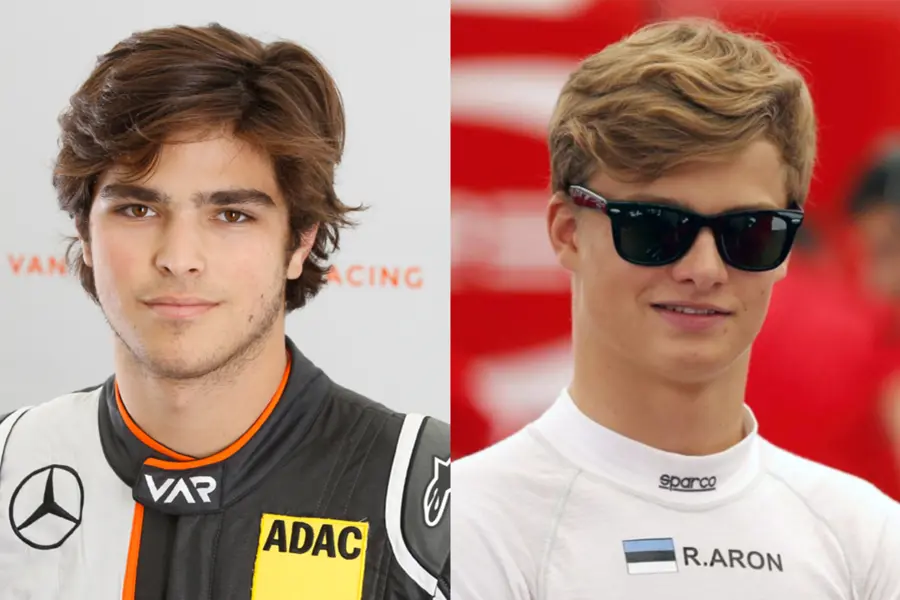 Van Amersfoort Racing enter the FIA F-3 World Cup in Macau F3 with Pedro Piquet and Ralf Aron
24/10/2017
Van Amersfoort Racing will prepare two Mercedes-Benz powered Dallara cars. One for regular VAR F3 driver Pedro Piquet (19), who is heading for his second taste of Macau. Last year the Brazilian finishing in 9th position for his first visit at the daunting circuit. In this year FIA F3 European championship Pedro scored a best position of second at the Norisring, another street circuit.
"It is very nice to race the Macau Formula 3 Grand Prix again. Last year I gained valuable experience. I hope it will help me to find the speed to be even more competitive. Macau is all about gaining the most laps throughout the event and building up your speed for qualifying and then having a good position at the end of Saturday's qualifying race, which will determine the starting order for Sunday's final. I intend to exceed my performance of last year", says Pedro Piquet.
The other F3 car will be driven by Ralf Aron. The 19 year old Estonian teams up with Van Amersfoort Racing for the first time. It will also be his first participation in the Macau F3 Grand Prix for Ralf who has raced the last two seasons in the FIA F3 European championship. This season he scored one pole position, one fastest race lap and two third place podium results.
Ralf Aron: "I would like to thank Frits van Amersfoort for giving me the opportunity to race Macau for the first time. After looking at the results of the last years Macau Grand Prix, Van Amersfoort Racing always seems to have good pace at Macau. Obviously, I am very much looking forward to my first acquaintance with the Guia circuit with the support of VAR."
Frits van Amersfoort, team principal and founder: "Van Amersfoort Racing attended the Macau F3 Grand Prix numerous times, nevertheless it is always a very special event. Macau is not only intense and demanding for the drivers, but also for the whole team. We hope our experience can help Pedro and Ralf towards a strong performance."
In 2015 Van Amersfoort Racing scored its best ever result at Macau when Charles Leclerc finished second in the main race. The schedule for the 2017 edition contains two qualifying sessions, a qualifying race and the main race over 15 laps at Sunday November 19.