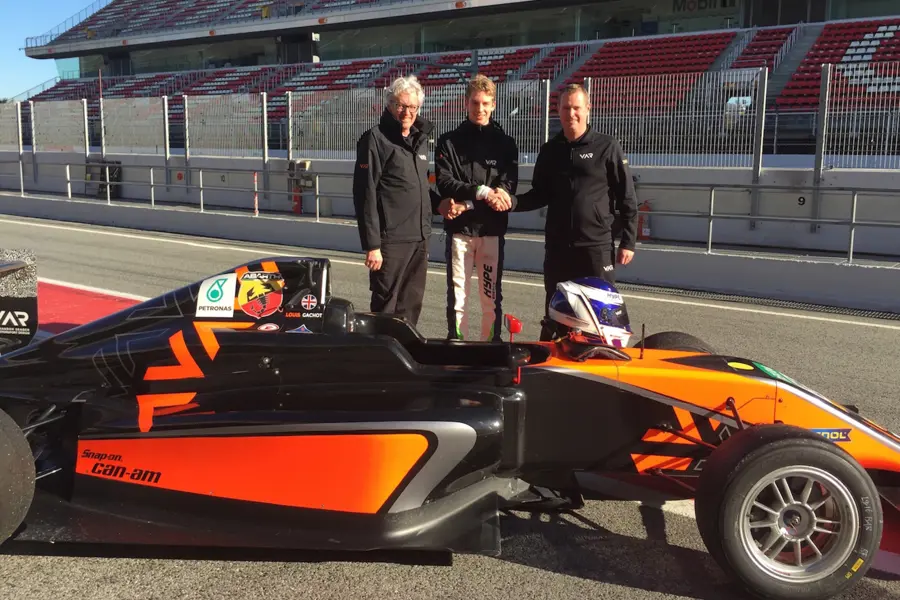 Louis Gachot to race for VAR for his second season in ADAC Formula 4
26/01/2017
Louis Gachot will enter his second season in the German ADAC Formula 4 as a member of the Netherland based team.
The Briton (17) made his debut in F4 two years ago in the French championship, with one podium finish under his belt. Last season Louis stepped up into the very competitive ADAC Formula 4 Championship and saved the best for last. A 10th place in the final race of the season at the Hockenheimring meant the youngster ended his season on a high, scoring his first ever championship point in ADAC F4.
Louis Gachot made a strong impression in post season testing sessions with Van Amersfoort Racing. "Louis did a professional job: he was open for advice constantly and managed to use it on track, resulting in constant progression and performance. He is eager to find more speed and score good results as well. So far we have been impressed by his dedication, work ethic and are looking forward working with Louis during the 2017 season", says Van Amersfoort Racing Formula 4 Team Manager Jeroen de Jong.
Team Principal Frits van Amersfoort adds: "We are delighted to have Louis join us for the coming season. As a team we relish working with youngsters and make them improve their performance. We do things different than others and it is our goal to give Louis the package to grow as a racing driver.  It doesn't make me any younger, but it is an interesting situation, as in the mid-80's, as a team, we used to race against Louis father, Bertrand, in FF-2000.  I am quite happy that we are now both on the same side of the fence..!"
Louis Gachot is excited to race with Van Amersfoort Racing: "Van Amersfoort Racing is the team to be in the ADAC Formula 4. They were always competitive and won the driver's championship in 2017, so I am looking forward to learn from the team. Combined with the experience of a full season in German F4 it is my goal to be a regular top finisher this season." Commented the son of former F1-driver and winner of the 24H of Le Mans Bertrand Gachot.
The 2017 ADAC Formula 4 championship season kicks off the last weekend of April in Germany. The young guns will battle during seven rounds at six different race tracks in Austria and Germany for three races per weekend. Totalling 21 races for the whole season.