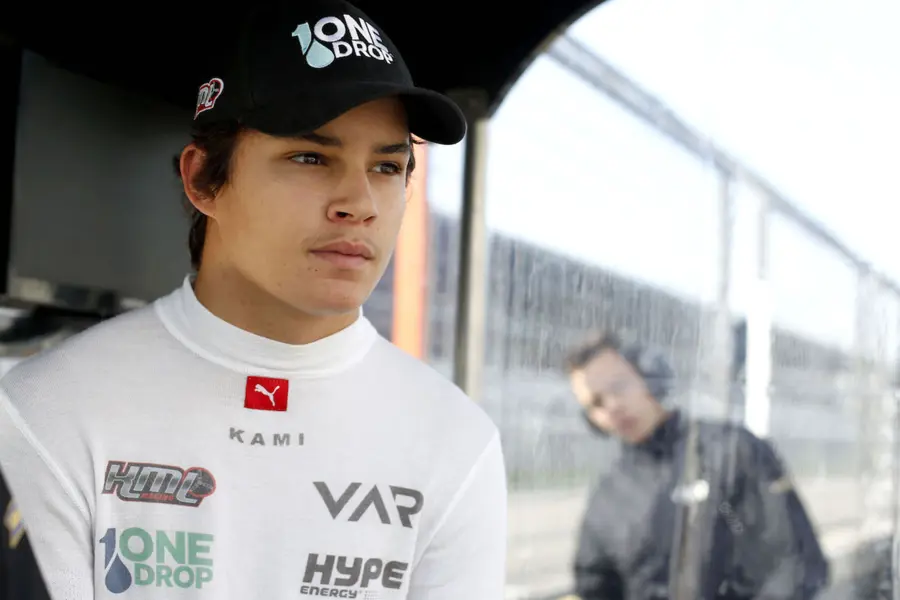 Kami Laliberté back on track in ADAC F4 Series for 2017
20/02/2017
Van Amersfoort Racing (VAR) announces today that young Canadian Kami Laliberté will return as a member of its team in the ADAC Formula 4 championship for the 2017 season. It will be the second year the driver will be disputing the very challenging series where over 30 young international hopefuls will again be engaged. The 17 years old driver will appear on the grid of the 21 scheduled races distributed over seven weekend programs. The season will start on 28 April at Oschersleben in Eastern Germany and will end 24 September on the legendary Hockenheimring. In the mean time, drivers will have been back for a second program at Oschersleben and visited the Lausitzring, the Sachsenring and the Nurburgring. The only trek outside Germany will have brought Laliberté and his rivals to Austria's Red Bull Ring.
''Last year, during his first complete season with our team in German F4, Kami gathered precious experience and matured a lot. He accepted additional challenges over the last two years with two complete winter series in New Zealand. In auto racing, whether it is on track or even on the simulator, adding more and more kilometres will always remain a very good recipe. Our young friend has applied this theory and made progress'', saidFrits Van Amersfoort, Team Principal of the operation that bears his name and that is active in development series for over four decades.
''Now that he is entering his 2nd season in F4 and in the light of the results obtained at the end of 2016, Kami can hope for great results in the German championship. Since on track the competition is fierce, we intend to provide him the best possible environment and provide him the car that will help him recorded records that will be up to his own expectations. We have a very good team and all the necessary resources to insure his success", added  Jeroen de Jong, F4 program Manager at VAR.
"I am very happy to be back for a 2nd year as part of such a quality team like VAR, said Kami Laliberté. They offer me the best environment and all the necessary tools to be successful. I intend to complete my experience in F4 on a good note and it is my intention to take advantage of the experience acquired in the ADAC championship during the 2016 season to collect good results each time I will be on track, whether it's in qualifying or in a race.''
During his first full season in German Formula 4, last year, Laliberté drove car number 35 to a win at Zandvoort in the Netherlands at the penultimate round. In total, he has climber on the podium on four occasions and has recorded 10  Top-10 finishes. He concluded the year at the 9th position in the series standings. Also, entering the Grand Prix de Pau French F4 program in May 2016, the Canadian collected the 2nd place of the Sunday race.