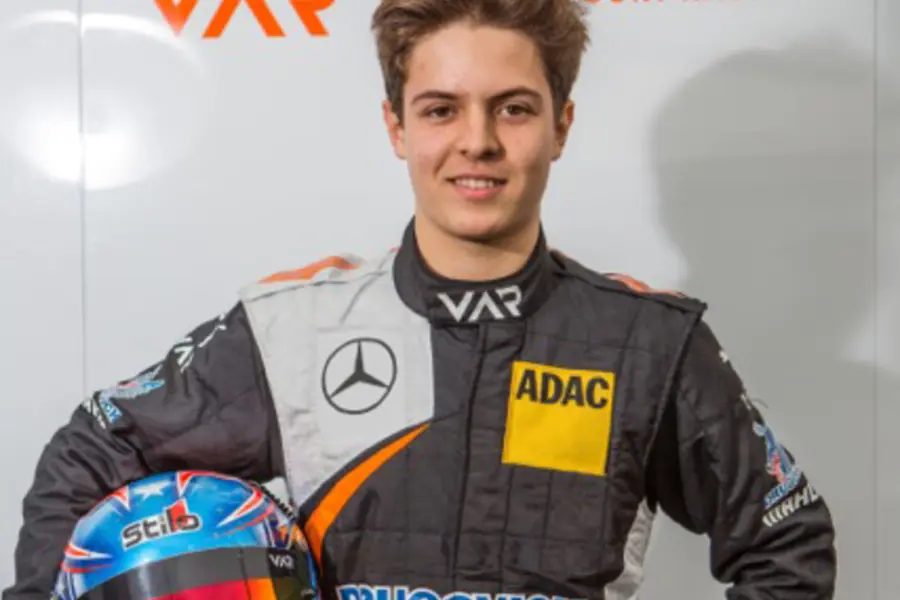 Felipe Drugovich to enter the FIA F-3 season finale with Van Amersfoort Racing
10/10/2017
Felipe Drugovich will enter the FIA F3 season finale in Hockenheim this coming weekend for Van Amersfoort Racing. The Brazilian native who won 7 races in the ADAC Formula 4 championship with VAR will enter his first international event in Formula 3, following two succesful days of testing last week.
Coming from a succesful season in the ADAC F4 Championship where he was one of the most dominant driver of the field, winning more races than any other competitor, and was on pole position five times, Felipe Drugovich (17) will contest the upcoming FIA F3 event at the Hockenheimring with Van Amersfoort Racing.
"During the season Felipe has improved his skills over and over again. He overcame setbacks more than once and kept on being a frontrunner in the German ADAC F4 championship. The opportunity did present itself and we think it is a logical next step for Felipe to step up to F3. It will be interesting to see how he adapts to the faster speeds and the higher downforce of a Formula 3 car. With that being said, we see this event as a first step for Felipe to gain experience at this level before the winter break." says Frits van Amersfoort, Team Principal and founder of Van Amersfoort Racing.
Felipe Drugovich says: "I am very much looking forward to my first experience in a Formula 3 race event. It will be a different experience that's for sure. It will take some time to get used to the new car and the different driving style. It is my goal to improve my speed over the weekend, for me it is all about gaining experience and we see where it will lead us."
Van Amersfoort Racing will be present at 10th and final round of the FIA Formula 3 European Championship with all four Dallara powered by Mercedes-Benz. At the Hockenheimring Formula 3 rookie Felipe Drugovich will be teamed-up to Joey Mawson from Australia, Briton Harrison Newey and fellow Brazilian Pedro Piquet. Two qualifying sessions are scheduled for Friday, on Saturday race 1 and 2 will take place, while the final race of the season will be on Sunday morning.