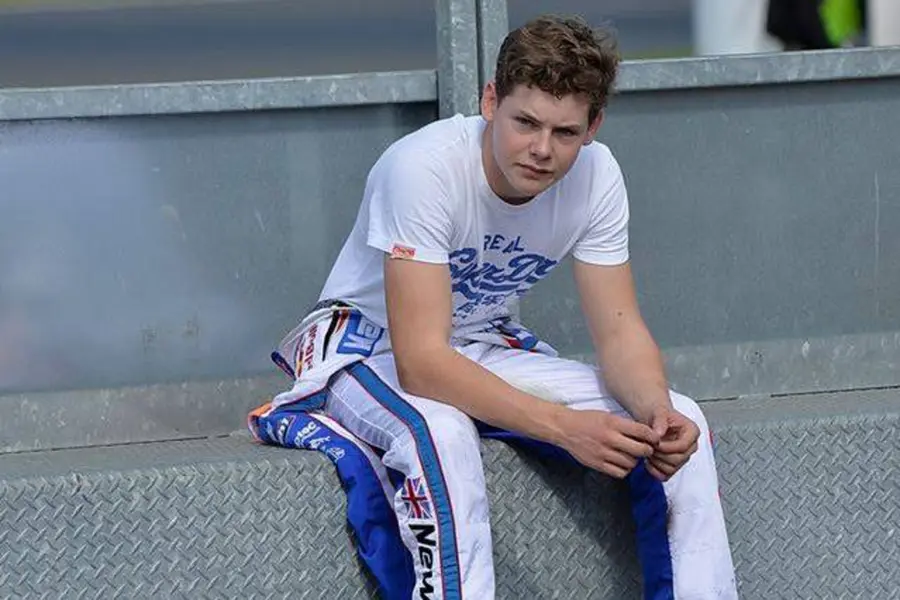 Van Amersfoort Racing signs Harrison Newey for ADAC F4 series
11/03/2015
Van Amersfoort Racing welcomes Harrison Newey as driver for the upcoming season of the German ADAC Formula 4 series. The young Briton (16) will race 6 out of 8 rounds in this debuting German single-seater series as part of the Dutch team, that has a history as an excellent stepping stone for young talents. After racing with Van Amersfoort Racing last year, Max Verstappen is to make his debut in Formula 1.
Harrison Newey, son of legendary Formula One designer Adrian Newey, stepped out of karting into single-seater racing last October within the French Formula 4-series, followed by racing the BRDC Formula 4 Winter Series. This season the British racing driver will combine racing in both the British BRDC- and the German ADAC Formula 4 series. 
Until last year his school career had top priority for the young talent. Education continues to be important, although this year Harri has the challenge of both racing and school with a greater commitment to his racing career. In order to be fully prepared for his first full racing season Harrison will run an extensive testing program with Van Amersfoort Racing to learn about the car and getting familiar with his new team. 
Harrison Newey says: "I am very happy to be racing for Van Amersfoort Racing this season. The team did very well in recent years and I am looking forward to working with them. The circuits are all new to me, so that will be a huge challenge, but there is a good simulator at Van Amersfoort Racing's, so that will surely help. I am really looking forward to the season and I can hardly await the first time I will be in the car!"
The Briton will make his debut for Van Amersfoort Racing in the German ADAC Formula 4 series at the season kick off on Motosport Arena Oschersleben. Harrison will race all events except for the rounds in Austria and the second appointment at Oschersleben.
"This has been one of the most pleasant weeks in our 4-decade history. We're extremely honored to have some of auto racing most credible persons choosing to entrust our team in the development of two promising young talents", says Frits van Amersfoort after signing both Mick Schumacher and Harrison Newey this week. 
"We see their confidence as a unique challenge that everyone at Van Amersfoort Racing is ready to take up with dedication and driven by a sincere desire to help the drivers fulfill their dreams."
With a history in motorsport going back almost 40 years, Van Amersfoort Racing has a long tradition of supporting up-and-coming drivers on their way to higher levels. Dutch drivers Max and Jos Verstappen, Christijan Albers, Giedo van der Garde and Huub Rothengatter all raced for Frits van Amersfoort's eponymous team in the early stages of their careers before making it into Formula 1. 
Other successful Van Amersfoort Racing graduates include Belgians Bas Leinders and Laurens Vanthoor and New Zealander Richie Stanaway, who all won the German F3 title with the team, Chinese Dutchman Ho Pin Tung and Dutchmen Tim and Tom Coronel, Jeroen Bleekemolen, Jaap van Lagen and Renger van der Zande.