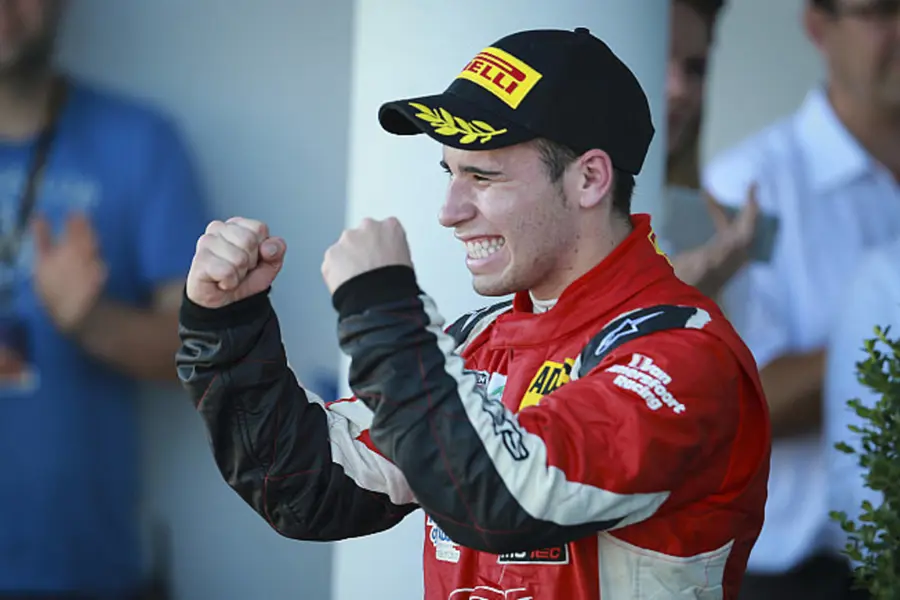 The title chase continues in full force
03/09/2015
The ADAC Formula 4 squad of Van Amersfoort Racing showed encouraging performances at the Sachsenring last weekend. Joey Mawson went for his third victory of the season after a stunning drive, his second podium result of the weekend after a third place in the second race. Mick Schumacher was crowned rookie winner in race one while Harrison Newey secured two top 10 results in three races.
The run for the ultimate lap during the sixth round of the ADAC Formula 4 took place in heavy rain. 31 young talents had to learn the wet lines of the Saxonianring rapidly and our three youngsters passed this exam with good results grabbing 5 top 10 starts within the two races. 
Race 1: Joey 4th, Mick 5th, Harrison 6th
Joey Mawson scored healthy championship points in the first race on saturday by finishing fourth. Harrison Newey rewarded himself for a strong qualifying result. In the race over 19 laps the Briton stretched from ninth to sixth position. The best season performance by Harrison.
Mick Schumacher proved to be razor sharp at the Sachsenring: after a strong start from p12 to P9 the young German dodged a collision in the last lap promoting him to a strong fifth place. Mick also visited the podium to collect the Rookie trophy.
Race 2: Joey 3th, Harrison 10th, Mick DNF
In the opening lap Mick was involved in a crash which caused him to retire. The race was then red flagged and eventually restarted for a 20 minute battle. At the second start Joey was right on the ball. 
Our fast Aussie managed to climb from 7th to third and collected valuable championship points with his podium result. Also Harrison showed his racing spirit in the second saturday race by finishing in the top 10 for the second time in a row. 
Race 3: Joey 1st, Harrison 11th, Mick 18th
In a tumultuous last race Joey achieved the maximum result. At the first start he already gained three positions, after the restart our title contender went from fourth to second before making a final move in the penultimate lap on Kim Luis Schramm. "The best race of my life so far. I will keep hunting for the title", said Joey.
Harrison was very close to a top 10 hattrick in the final race. The Briton was qualified 11th, a strong ending a strong performance in Saxonia. Mick Schumacher ran out of luck. The talented young German could not utilize his fourth place on the grid after a contact with an opponent causing a flat tire. After his visit to the pit, Mick battled his way up from dead last to 18th place.
The race for the championship continues in full force. Marvin Dienst is leading with 262 point, second is 228, while our Joey Mawson is right on him tail with 225 point, only three points behind!