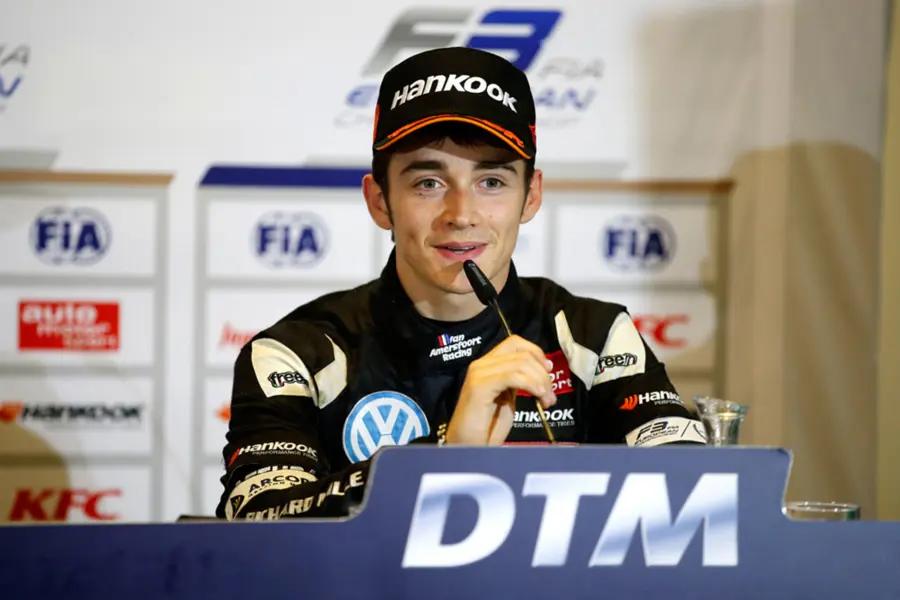 Home event inspires Van Amersfoort Racing
08/07/2015
The seventh event of the FIA Formula 3 European Championship is marked red on the calendar. Zandvoort is back in the schedule and that means coming home for Van Amersfoort Racing. Our history of more than 35 years racing started at the famous track in the dunes. With Charles Leclerc leading the championship we are eager to add new history this weekend.
Circuit Park Zandvoort lies less than one hour from our workshop in Huizen. So it is coming home for us almost literally. Like many teams and drivers we like the atmosphere: nearby the sea, in between the dunes and with a challenging old school track lay out. 'Het Scheivlak' is one mighty high speed turn, the Tarzan corner a classic and the Hans Ernst corner pretty challenging.
It will truly be a inspiring experience for our three drivers. Charles Leclerc from Monaco, who is currently leading the championship after pairing both fast and strategic driving at the Norisring. Italian Alessio Lorandi said farewell to the go-karts, just like Max Verstappen did last season, and is becoming a top 10 regular already. Arjun Maini left his home country India to take the next step after being runner-up in the British F4 last year.
Qualifying will be a key factor for succes at Zandvoort, as we all know from the famous Masters of F3 race. Finding a clean lap, making no mistakes and a little bit of luck with the wind and the sand from the dunes are the ingredients for the best starting order. Overtaking is possible during the race, but only when you are willing to take risks or when some one makes a mistake.
The three F3 races at Zandvoort will give the Dutch race fans the unique chance to experience the sensation of the FIA Formula 3 European Championship in real life. We team up with the DTM, so this also means two DTM races and two races of the German Porsche Carrera Cup. The Dutch Supercar Challenge completes the impressive line up. So do come visit us this weekend!
Schedule FIA European F3 Zandvoort (7th round)
Race 1: Saturday 11 July 10:35 hrs. (35 min.)
Race 2: Saturday 11 July 15:40 hrs. (35 min.)
Race 3: Sunday 11 July 10:30 hrs. (35 min.)