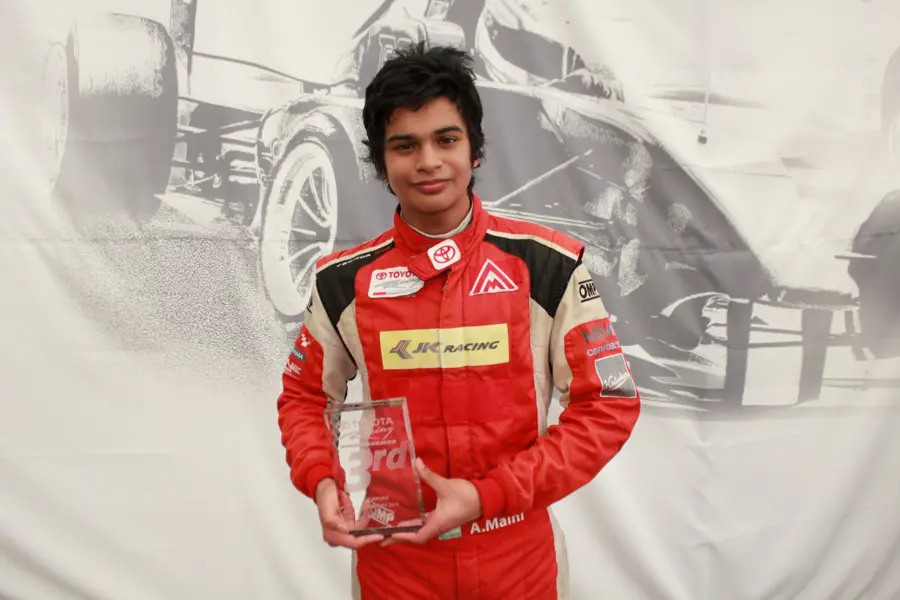 Arjun Maini joins Van Amersfoort Racing
25/02/2015
Arjun Maini (17) has been signed by the Dutch team Van Amersfoort Racing for the upcoming FIA Formula 3 European Championship.
The team who famously ran Max Verstappen who at 17 is all set to become the youngest Formula One driver in history, has been quite impressed with Arjun's test times and also his performances at the Toyota Racing Series and have signed him as one of the three drivers for the 2015 season. The team has also signed an ex-teammate of Arjun, Alessio Lorandi who raced with Arjun during his karting years as well as Frenchman Charles Leclerc. Interestingly all three drivers in the team will be contesting their first year in the series. 
The Van Amersfoort team was founded by Frits van Amersfoort in the year 1975 and has since seen several drivers such as Jos Verstappen, Tom Coronel, Christijan Albers and Huub Rothengatter come through its ranks.  In more recent years the team has brought Laurens Vanthoor and Richie Stanaway to their respective German F3 championship titles in 2009 and 2011.
The team shot into the limelight after a great 2014, where lead driver Max Verstappen finished 3rd overall in the Formula 3 FIA championship after jumping straight from karting. The team finished 4thoverall in the 2014 standings with a total of 10 wins and a further 18 podiums between its 3 drivers. 
"I'm quite excited to join such as experienced team", said the 17 year old. "Obviously the team is very good and has the experience to give us an opportunity to do well . The Team has a lot of attention from the media after what they achieved last year. I am hoping to build on a solid foundation and learn as much as I can in my rookie season in the series". 
"We are thrilled to have Arjun in our team for 2015", says Frits van Amersfoort. "We saw in winter testing already the natural speed of Arjun on the Valencia circuit and he  continued that speed in the New Zealand Racing Series  We are proud that another young talent is joining our ranks".
The FIA Formula 3 series, is one of the most prestigious championships in Europe, with 33 races being held on 11 weekends across 8 countries in Europe including Russia. The Calendar includes some of the most iconic tracks around the world including Formula One tracks such as Silverstone, Monza and Spa.