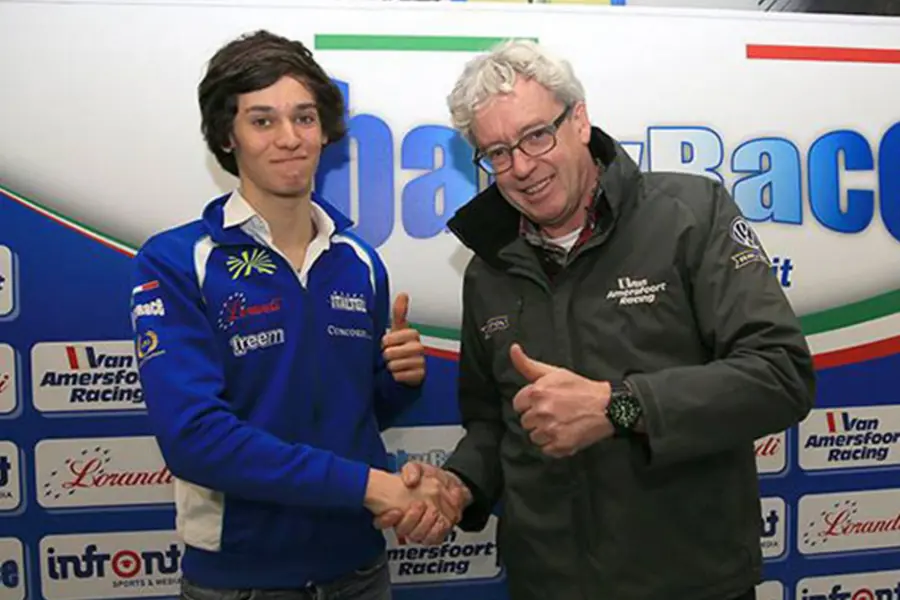 Alessio Lorandi joins VAR lineup for 2015 FIA F3 Season
20/01/2015
Like with Max Verstappen in 2014, Van Amersfoort Racing will take another talented go-kart graduate into Formula 3 this year. Italian Alessio Lorandi, only 16 years old, will be competing in the FIA Formula 3 European Championship with us. Prior to Lorandi, our team already announced Monegasque rookie driver Charles Leclerc.
When Alessio Lorandi will start the season opener on the second weekend of April at Silverstone, this will mark the first car race of his career. Previously, the Italian was successful in karting and is now stepping up into the FIA Formula 3 European Championship straight away. One year earlier, Max Verstappen also started his racing career in single-seater racing with VAR, and we all know how that went.
Indeed, it was Max who advised our team principal Frits van Amersfoort to bring Lorandi into the team. "Max introduced us to each other and he only told good things about Alessio," says Frits, who invited Lorandi to a first test soon after the end of the 2014 season. "At the time, he showed a good performance, but we advised him to get some more experience in single-seaters with additional tests. When we came back from Macau, we did further tests with Alessio and we could clearly see what the additional mileage with a race car did for him."
"We are optimistic that it will work out, but we should be watchful for having too high expectations. Even though he now follows the same path as Max Verstappen, this doesn't mean that he will achieve the same results. We all would be more than happy if he only scores 25 percent of Max's results." Van Amersfoort Racing is looking forward to our first race together at Silverstone.