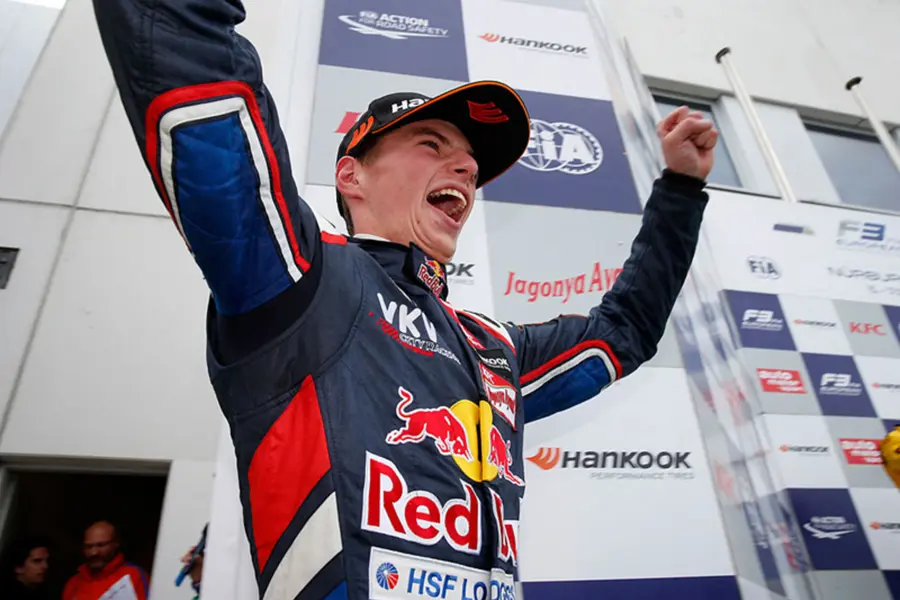 VAR proud that Max will race in F1 next year
19/08/2014
Our very own Max Verstappen will race in Formula one at the age of 17 when he joins the Toro Rosso team next year, the Red Bull-owned squad announced on Monday. He has won eight Formula 3 races with Van Amersfoort Racing in his maiden season of car racing, having competed in karting until last year. These amazing results convinced Red Bull to give him a seat in their junior F1 team.
Max will become the youngest ever driver to be on the F1 grid when he races in next year's Australian Grand Prix, at 17 years and 164 days of age. The previous record holder was Jaime Alguersuari, who made his GP debut at 19 years and 125 days of age, also with Toro Rosso. Obviously thrilled by this fantastic step, the new star said: "Ever since I was seven years old, Formula 1 has been my career goal, so this opportunity is truly a dream come true,"
Like everyone in the VAR team, team boss Frits van Amersfoort is delighted for Max. "Max is an exceptional talent and it's great news that Red Bull wants him so dearly. Genetically, he is built up right and his preparations are always more than sufficient. His records in karting were outrageous and in single seaters he has possibly been even more impressive. Then Red Bull comes along. I can only see positives here and am certain that he is looking at a beautiful future.
Everyone at VAR wants to congratulate Max with this fantastic news and hopes that we can celebrate more victories in the remainder of the F3 season, starting at Imola on October 10th.