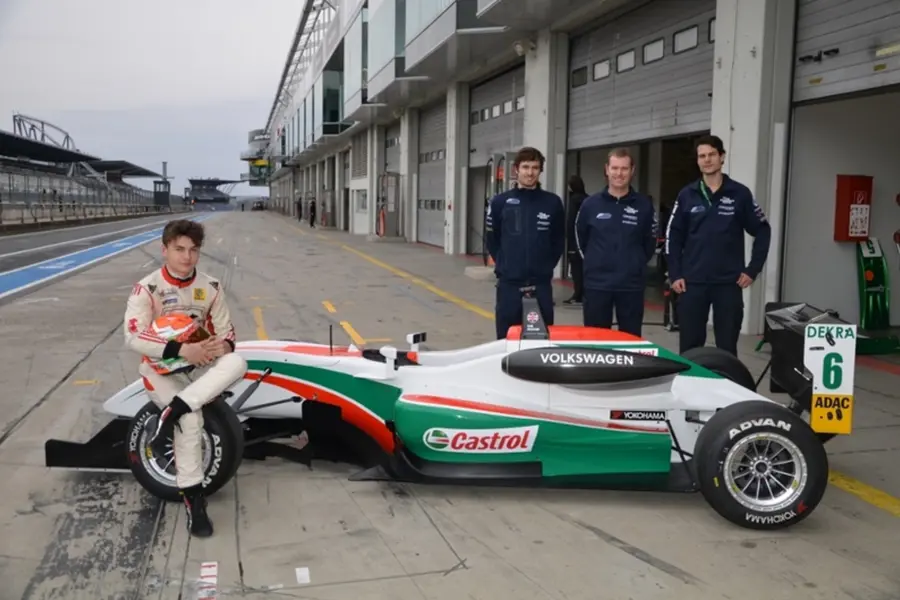 Sam MacLeod signs for 2014 German ATS Formula 3 Cup with Van Amersfoort Racing
19/04/2014
Renault BARC race winner 19 year old Sam MacLeod has announced plans to contest the 2014 ATS Formula 3 Cup in Germany with Van Amersfoort Racing.
MacLeod progressed up the karting ladder from his local track at Rye House to the European KF2 Championship in 2011-12, before making the move into cars in Protyre Formula Renault in 2013. He took double pole and a maiden podium on his Renault debut and followed up with a win at the next meeting, in what was just his fourth Renault race.
"This is only my second year in cars and some would say it is a bold move to go straight to F3, but I am confident that I will make my mark in the ATS Formula 3 Cup. I really like the F3 car and its high downforce and grip. There are some great circuits on the calendar and I want to fight at the front. It won't be easy, but I'm ready to meet the challenge. Last year was a great learning year for me and I learnt a lot about how to deal with situations and how to manage myself during a race weekend. I am sure that that experience will help me this year. Testing has gone well and I'm very excited."
MacLeod had previously tested in Formula 3 with front running Carlin and Fortec Motorsport in the UK before deciding to sign for the German championship. It will be his second full season of single-seater racing.
Team boss Frits van Amersfoort said "I am very happy to have Sam in my team, a young man from the British Isles who has shown me that he has the talent and passion to succeed. I have been in this business for a long time and the first time that I met Sam during a test I immediately got the "smell" that this guy is one of the good ones.
Sam's car will carry the iconic colours of Castrol, the world leading manufacturer, distributor and marketer of premium lubricating oils. "I am very proud to have Castrol's support, and to be continuing their long and successful association with motor sport" said Sam.
Aside from joining Van Amersfoort Racing Sam has teamed up with Binks Media, run by former motorsport broadcaster Diana Binks. "This is another step forward in my career, "MacLeod explained. There is a lot I want to achieve, and Diana has the media experience and knowledge to help me. I am looking forward to a great partnership."