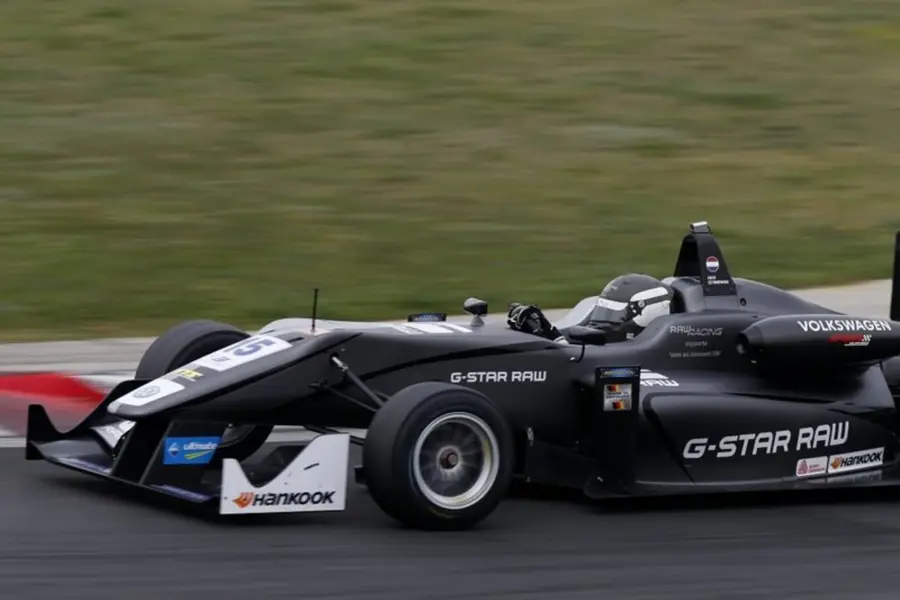 Promising first official FIA F3 test for VAR
07/04/2014
The FIA European F3 season has really kicked off with the first two days of collective testing at the Hungaroring in Budapest. Overall, Van Amersfoort Racing got a lot of decent mileage for all drivers and were very competitive in terms of lap times.
At the Hungaroring our two Dutch Rookies both impressed with Max Verstappen setting the third overall fastest lap with 1:36.219 and Jules Szymkowiak a very strong seventh out of 27 cars with 1:36.379. "I am really satisfied with my time and we did solid work on learning about the car and finding the limits. Now I want to focus on keeping this up throughout the season", says Jules.
Max even topped the first day of testing on Friday, but was hampered by an oil leak on Saturday afternoon. "It's my first season in car racing and currently, I still am working on familiarising myself with everything," revealed Verstappen. "I didn't expect to be the quickest [on Friday], but felt really comfortable in the car right from the start. The oil leak was a shame but that's motorsport"
American driver Gustavo Menezes managed a 1:37.098 to finish nineteenth in the standings. "We ran a good program and learned a lot about the car. I am looking forward to the next test at the Red Bull Ring tomorrow and am confident we can prepare well for the upcoming season."
Team boss Frits van Amersfoort agrees saying that "there is still a lot of work to do before the first race at Silverstone, but we are eager to start racing and are happy with our first two days of testing."
The next tests are at the Austrian Red Bull Ring on the 8th and 9th of April.