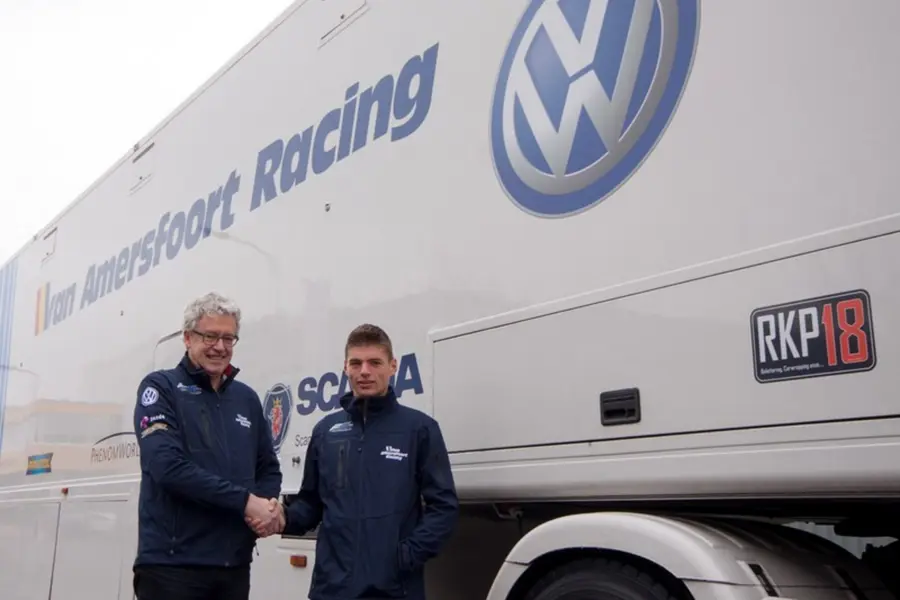 Max Verstappen with Van Amersfoort Racing in European F3
05/03/2014
Max Verstappen will take on the 2014 FIA Formula 3 European Championship with Van Amersfoort Racing. In his first full year in motor sport, the 16-year-old talent will become part of the famous racing history and pedigree of the experienced Dutch team. With this collaboration, Verstappen junior will follow in his father's footsteps, as Jos Verstappen, driving for Van Amersfoort, clinched the Formula Opel Lotus Benelux championship in 1992.
In 2013 Verstappen achieved unparalleled successes; he won most races on the international karting calendar. Additionally, the Dutchman absolved several successful Formula Renault 2.0 tests as well as a two-day test session in a Formula 3 car in the latter stages of 2013. His preference lies with the exciting F3 racers: "I feel really at home in a F3 car and that's why we made this career choice. The cars have a lot of downforce and grip. This means you can carry a lot of speed through the corners and as a driver you can really make a difference." At Van Amersfoort Racing, Verstappen will be able to display his talent in a 550 kg weighing Dallara F3 car, which is powered by a Volkswagen engine.
Max Verstappen: "There is definitely an advantage to being part of a Dutch team during my first full single seater season. Furthermore, I'm really looking forward to the upcoming season with Van Amersfoort Racing, especially as we are competing on all those iconic European racing tracks!"
Jos Verstappen: "The F3 European Championship is a very competitive category with a competitive car and we want to do the best we can. However, it will be a year in which Max must learn from the small mistakes he'll inevitably make as a rookie. Regardless, this is the perfect step for Max venturing into single seater racing, as Van Amersfoort Racing is a fantastic and professional team."
Frits van Amersfoort, Team Boss Van Amersfoort Racing: "I can remember vividly when Jos was part of our team. To then have Max as part of our team, 22 years after his father, is a special situation. For a racing team it is always a joy to work together with an extraordinary talent. Max has claimed plenty of titles and trophies which make it a good challenge for us as a team, especially when we are participating in a top championship that is European F3. To be among the front runners will demand the most of us but we'll give it all we got. Furthermore, 2014 will see a special rookie class which I think is the perfect goal for Max."