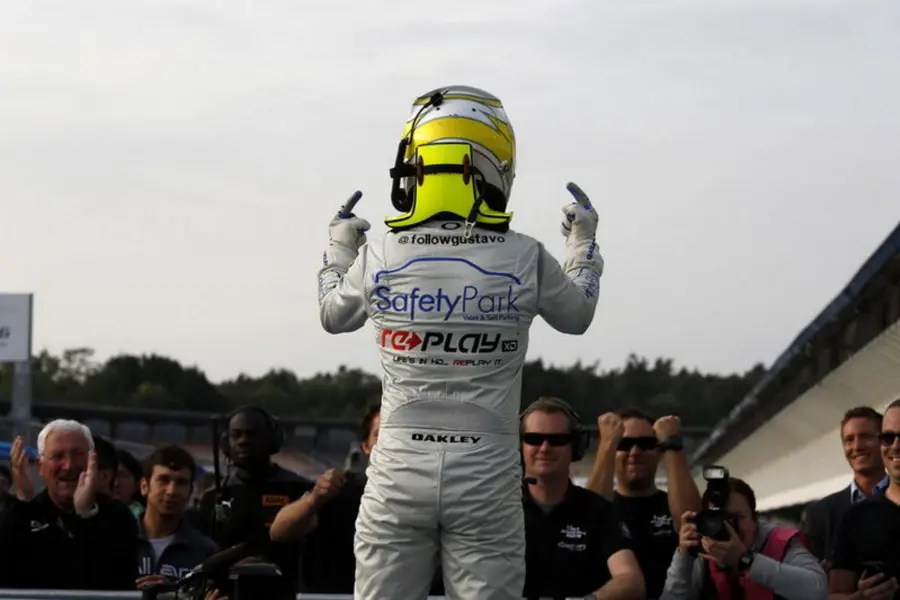 Gustavo Menezes stays at VAR for European F3 challenge
10/01/2014
American rising star Gustavo Menezes will embark on the next step of his climb up the motorsports ladder in 2014: He will contest the highly-regarded FIA Formula 3 European Championship with Van Amersfoort Racing. Menezes will pilot a Dallara chassis with Volkswagen powerplant.
The 19-year-old finished second in the rookie of the year fight, and fourth overall for the Dutch team in the German Formula 3 last season.
"2013 was a big year for Gustavo, and one which saw him achieve the results which we knew were possible from a driver of his natural talent and ability," stated Meneze's manager Chris Harfield. "The combination of Gustavo's revived work ethic and his professional approach, combined with the supportive environment which was created by VAR (Van Amersfoort Racing), really played a big part in his success last season. I am delighted we are able to keep Gustavo with VAR for the next challenge of his career, and we are highly motivated to making sure Gustavo continues his development and achieves the maximum level of success in 2014."
"We are really delighted to have Gustavo with us for the 2014 FIA Formula 3 European Championship season," commented Van Amersfoort Racing principal Frits Van Amersfoort. "Gustavo did a great job for us in the ATS team, and developed over the course of the season extremely well; winning races and making regular appearances on the podium. Gustavo has a unique way of lifting the team's moral and making the race team a genuinely more energetic place. This is a skill which I am sure will serve him well in the coming season, and will see him make his transition into the FIA F3 Championship smooth and successful. Pre-season testing has been very encouraging, and we are all very excited to getting the season underway."