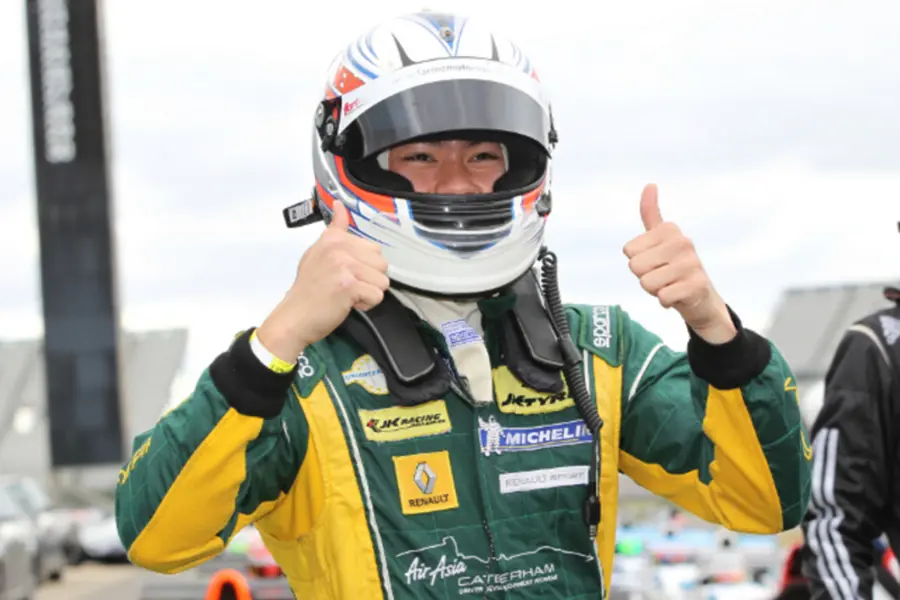 Caterham F1 young driver Weiron Tan signs for German campaign
15/02/2014
Weiron Tan has become the latest addition to Van Amersfoort Racing's ATS Formula 3 Cup team for the upcoming 2014 season. The 19 year old Malaysian born Caterham F1 academy driver moved to Europe in 2013 to participate in the Protyre Formula Renault Championship with Fortec Motorsports; recording multiple race wins, pole positions, podiums and fastest race laps on his way to being crowned Vice-champion of the series.
Like many Formula Renault drivers, upon completing the 2013 season, Weiron carried out a number of evaluation test in a Formula 3 car to see whether he was ready to make the move up. The test results were extremely encouraging. "Ordinarily, drivers who transition from Formula Renault to Formula 3 find it difficult to comprehend just how much aerodynamic grip is available to them and spend a lot of time trying to master high-speed, high-commitment corners. Clearly, Weiron's results last season and the fact that a Formula 1 team is grooming him in their young driver programme, confirm that he (Weiron) has a lot of natural talent. That said, what most impressed me was his ability to find the car's limit in all the high-commitment corners within a very small period of time," said Van Amersfoort Racing engineer Gerben Van Der Lei.

Next level: Germany´s fastest single-seater series
As a result of the successful tests, the decision was made to graduate Weiron into the ATS Formula 3 Cup for the 2014 season which will consist of 24 races spread out over 8 race weekends across Germany and Austria in partnership with ADAC GT Masters, Motorsports Club Stuttgart and DTM. "I am really excited to be racing in Formula 3 next season. The car is the most amazing car to drive and I simply can't wait to get back in it!" said Weiron. "I really must thank Van Amersfoort Racing, Caterham F1 and WHSG for this opportunity and I shall be giving it my all to make sure we get the best results we can!"

Success right from the start
Weiron will be undergoing a couple of pre-season test days during the month on March prior to the opening round of the championship on April 25 at Oschersleben Motorsport Arena where he hopes to hit the ground running. "I think the first two race weekends are going to be key and will undoubtedly dictate the season so I am going to work as hard as I can over the off-season to make sure I am fully ready to go so we can be as competitive as possible right from the start".