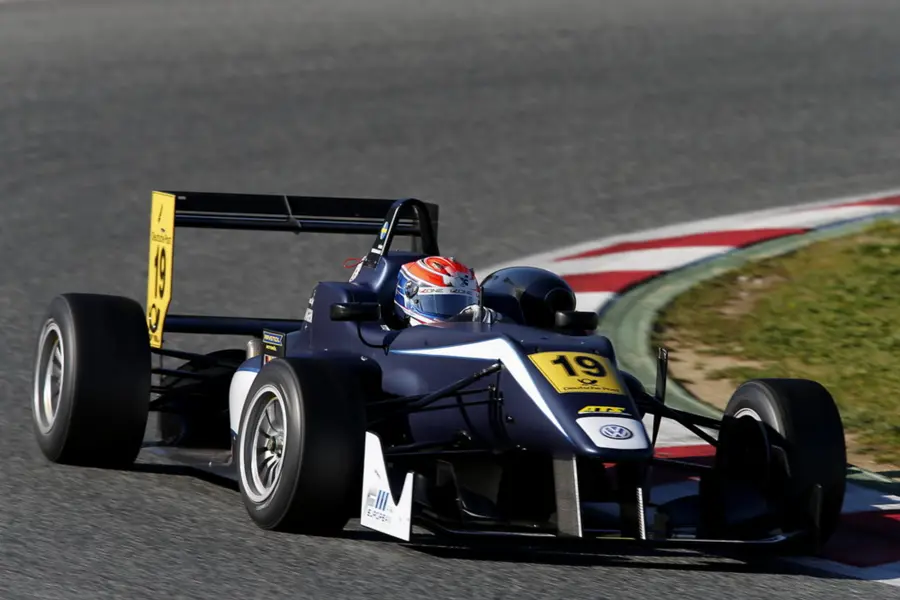 Dennis & Måns sign for the European Season
23/02/2013
Van Amersfoort Racing are pleased to announce that Dennis van de Laar & Måns Grenhagen have signed for our assault on the 2013 FIA Formula 3 European Championship.
Dennis van de Laar will continue with the team following his successful debut season in the ATS Formel 3 Championship. The 19-year-old Dutchman is excited about the move to the European grid and keen to show his experience in his second Formula 3 season, against the toughest drivers in the category.
"It is a great challenge for me to compete against the best Formula 3 drivers in the world," he said.
"I pick up the gauntlet and have faith in good results. Last season I learned a lot and I hope I will be able to apply this experience in the European championship."
Dennis will be joined by newcomer Måns Grenhagen, fresh off the back of an impressive season in the European F3 Open. The Swede, also 19-years-old, scored an impressive 4 wins and 9 podiums on his way to 3rd in the Championship.
Måns, who took a year out from racing in 2011, said; "Last season I found the pleasure in racing again and I'm hungry to compete in the Formula 3 European Championship. 
"I choose Van Amersfoort Racing because of their experience and successes in Formula 3. My goal is to continue the strong form of 2012. I want to be in top five at the end of the season."
When asked about the challenge of a new Championship, Frits said, "We are looking forward to the new season.
"Participation in the Formula 3 European Championship is the challenge my team was looking for after many years in Germany.
"The grid is substantial and competitive, so it's going to be a real challenge. After guest appearances in the Euro Series last season we know we can be competitive."