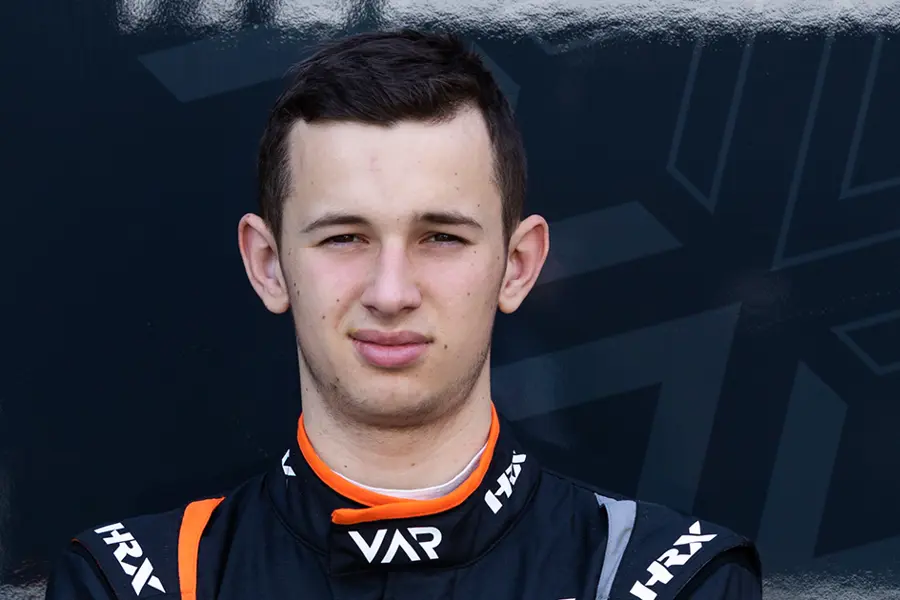 Joshua Dufek returns to VAR for 2023 FRECA Campaign.
02/03/2023
Zeewolde, March 02, 2023 - Van Amersfoort Racing is excited to announce that Joshua Dufek will stay with the team to compete in the 2023 Formula Regional Championship by Alpine. Dufek, who made his debut in the series last year, is now aiming to fight at the front end of the grid with the championship title as his main goal.
Dufek made an impressive single-seater debut back in 2020, competing in the Spanish Formula 4 Championship. Joshua reached the podium in all but two race rounds, finishing seven times in the top-three classifications.
The year after, the now eighteen-year-old Swiss signed with Van Amersfoort Racing for a double F4 campaign, covering both the Italian and German F4 Championships. Dufek was able to showcase his talent by claiming no less than nine top-three finishes divided over both series, including his first ever F4 race win during the penultimate round of the Italian series at the Mugello circuit in Italy.
As part of his 2022 season preparation, Joshua competed in the first three rounds of the '22 Formula Regional Asian Championship, collecting valuable experience for the year to come. Dufek then returned to VAR, stepping up on the motorsport ladder as he joined the Formula Regional European Championship by Alpine grid. The season saw a very competitive field in which Dufek stood his ground. He managed to register multiple podium finishes in the overall classification and claiming an impressive three wins in the Rookie class, in which he was later crowned vice champion for the 2022 season.
Earlier this year, Dufek returned to the Middle East as part of his 2023 season preparations. He competed in the Formula Regional Middle East Championship, where he claimed two podium finishes in the five-round-counting championship. According to Dufek, the championship was a great, yet intense way to collect valuable track-time ahead of his 2023 FRECA campaign.
In 2023, Dufek will take on the challenge of a second season in FRECA together with Van Amersfoort Racing. Having experience in the series, he has a confident outlook to the season. He comments: "To return with VAR for a second season in FRECA is something that I am really excited about. I have built a strong relationship with the team, and we communicate very well together. I look very much forward to growing further with the team. I just finished the FRMEC, which was a great way to prepare myself for the championship. As last year, the grid will be very competitive, and I can't wait for it all to get started!"
The Formula Regional European Championship by Alpine counts ten rounds, all held at prestigious F1 tracks. The championship has attracted a large number of high-level race talents, creating a competitive environment for drivers to progress in and prepare themselves for the next level up.
"We are obviously very excited to continue working with Joshua in 2023". says Rob Niessink, CEO of Van Amersfoort Racing. "This will be our third year together, and over this period Josh' attitude and eagerness to develop as a driver has only grown. His determination to be successful is contagious and his connection with the team will support his drive to achieve great results this year!"