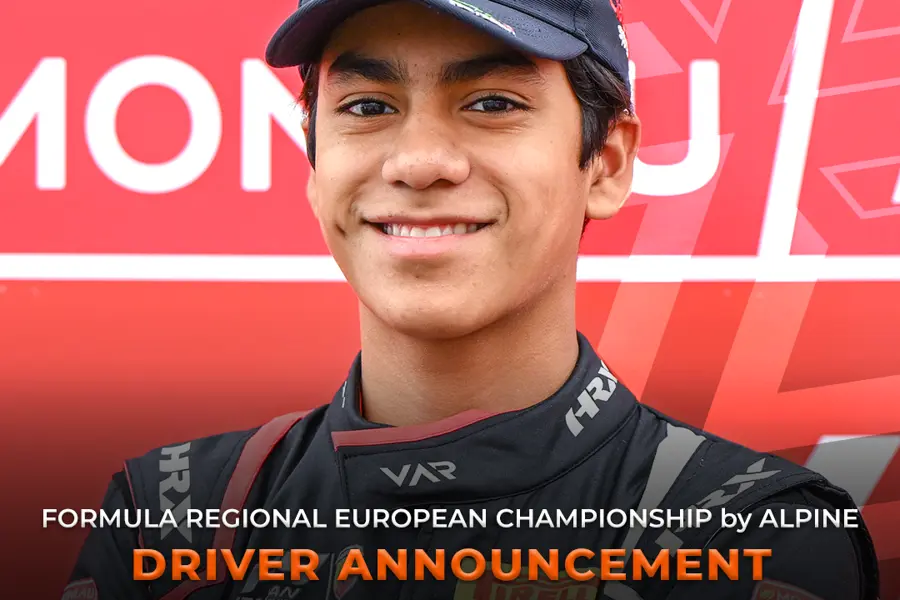 Jesse Carrasquedo joins Van Amersfoort Racing for FRECA campaign
05/09/2023
Zeewolde, September 5, 2023 – Van Amersfoort Racing is pleased to announce that Jesse Carrasquedo Jr. will join its FRECA lineup for the upcoming two events at Red Bull Ring and Monza.
The 16-year-old Mexican driver is no stranger to the VAR family as he previously made an appearance for the VAR / Monlau alliance in the Italian Formula 4 Championship. But besides his appearance in Italian F4, Jesse went on to broaden his single-seater experience in the past two years by competing in both Spanish Formula 4 and Formula 4 UAE. The young Mexican driver is now ready for a step up by making his debut in the Formula Regional European Championship by Alpine this weekend at Red Bull Ring.
"This is a big and exciting step in my career." Says Jesse "It's nice to be able to do this together with the team of Van Amersfoort Racing. These two upcoming weekends will be all about learning and gaining experience in the FRECA cars. I cannot wait to get started this week in Austria!"
"It's a pleasure to welcome Jesse back to the team" comments Rob Niessink, CEO of Van Amersfoort Racing. "His impressive performance last year left a lasting impression on us, and we are thrilled to have him back for his FRECA debut. These initial two weekends will primarily focus on the learning process, and our team is fully committed to providing him with as much guidance as needed."