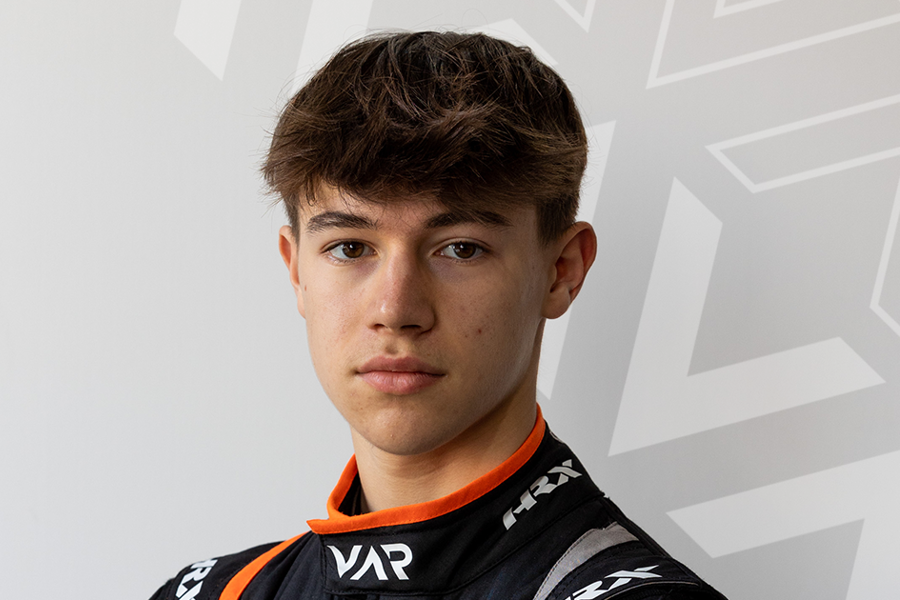 Brando Badoer stays with VAR for '23 F4 Campaign
10/03/2023
Zeewolde, March 10, 2023 – Van Amersfoort Racing is excited to announce that Brando Badoer stays with the team for the 2023 Italian Formula 4 Championship. The young Italian driver will race alongside his recently announced teammates Brasilian Matheus Ferreira and Australian Jack Beeton.
Since VAR announced Brando as one of their F4 drivers last year, lots has happened for the young Italian racing driver. Last year saw Badoer compete in selected rounds of both the F4 UAE and German F4 Championship, he raced the full Italian F4 Championship, and participated in the '23 F4 UAE Championship.  
Brando, who finished a successful karting career only one year ago, used last racing season to gather extensive experience and track time and his efforts were rewarded. Despite missing two out of the five-round counting championship Brando concluded the F4 UAE series in a very respectable 6th position. In that same championship, the 16-year-old also claimed his first F4 podium, taking third in the overall classification during the series' penultimate round at the Dubai Autodrome.
This year Badoer enters his second campaign in the Italian F4 series, which is known to be the most competitive F4 series world-wide. The grid will count far over forty drivers, all eager to make a name for themselves. The championship, which is held over seven rounds, kicks off at the Autodromo Enzo e Dino Ferrari di Imola in the third week of April.
''Currently, we are working hard to prepare for the upcoming season. Having a year of experience in single-seaters, I feel confident about the upcoming season. Last year was all about learning and understanding the car, and I have made big steps in my development both on- and off track. Personally, I am really looking forward to hitting the track again together with VAR. Spending so much time together as we did during the last year helps a lot in understanding each other, obviously benefiting both myself and the team! I am really eager to get started soon!'' says Brando Badoer.
''Having Brando with us again this year is an absolute pleasure!" says Rob Niessink, CEO of Van Amersfoort Racing. "We made great progress together and to have the opportunity to continue working as a team has a lot of benefits. Besides the extra mileage he gained by participating in the F4 UAE Championship, Brando and the team have been preparing for the upcoming season intensively over the winter break and we look forward to putting it all to practice when the championship kicks off later this month!"
Van Amersfoort Racing is a professional racing team based in the Netherlands. It was founded by Frits van Amersfoort in 1975. Since then, VAR has built a long tradition of supporting up-and-coming drivers on their way to higher levels. Drivers like Max and Jos Verstappen, Charles Leclerc, Mick Schumacher, Kevin Magnussen and Giedo van der Garde all raced for Frits van Amersfoort's eponymous team in the early stages of their careers before making it into Formula 1.