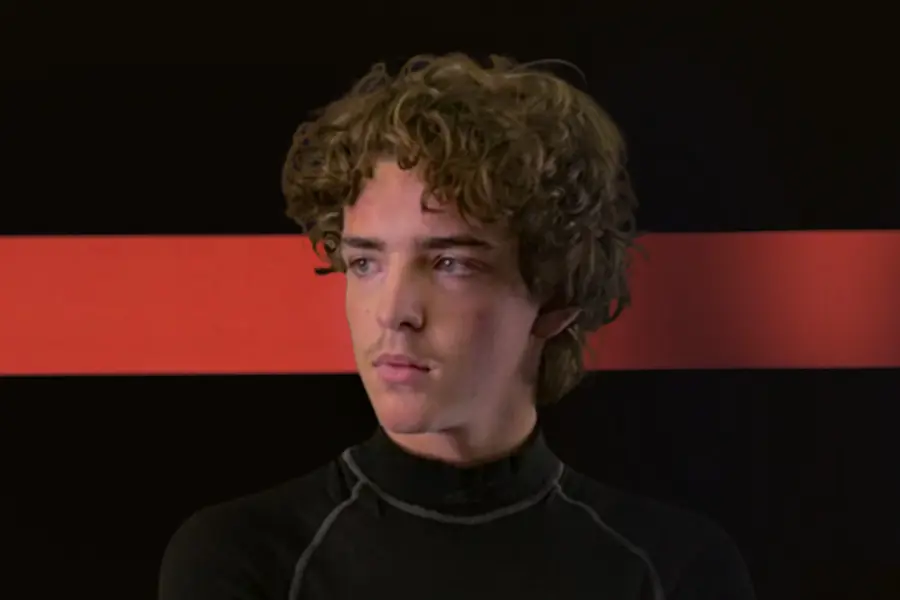 Jef Machiels joins VAR / Monlau for Spanish F4 Championship
28/04/2022
Zeewolde, April 28, 2022 – Jef Machiels is the second driver announced by the Van Amersfoort Racing / Monlau Motorsport alliance. The 16-year-old Belgian will race alongside recently announced teammate Robert de Haan in the 2022 Spanish F4 championship.
As the son of passionate and successful race driver Louis Machiels, Jef found himself in a kart already at the age of ten years old. Showing talent from the start, the now 16-year-old continued racing, spending most of his karting career at circuits throughout the Benelux and France, collecting respectable results and continuously developing his race craft.

Jef's competitive debut in single seater racing came earlier this year as he competed during the last three rounds of the UAE F4 championship. The youngster from Hasselt, Belgium did however already test in an F4 with VAR last year.

With the upcoming Spanish F4 championship in mind, Jef optimized his winter preparation by competing in the UAE F4 championship, including the pre-season test at Abu Dhabi. With joining this popular winter series, which took place earlier this year at the circuits of Dubai and Abu Dhabi, Machiels gave himself access to the new generation Tatuus F4 car (T-421). As the Spanish F4 series uses the similar car, this experience will be beneficial to him during his full F4 season attack this year.

Jef Machiels comments on his plans for 2022: "I am extremely excited to be joining VAR and Monlau Motorsport for the Spanish championship. I am very aware that I'll be facing a strong challenge this upcoming season, but I'm confident that with the support of the team, I will be able to make great progress The step from karting to Formula racing is quite big, but I ran a solid winter program that helped me to get ready for real competition. I am very much looking forward to get the season started at Portimão and I can't wait to get back in the car!"

"We are very happy to be able to support Jef in this next crucial step in his racing career." Says Rob Niessink, VAR's CEO. He continues: "The Spanish championship is the right one for Jef to start in. The series has grown into a competitive environment, allowing him to develop himself and get ready for next levels up. Last year we first tested with Jef, and he left a particularly good impression, not only behind the wheel, but also in his connection with the team. For sure he is still young and has lots to learn, but we will be with him every step of the way and offer all the support he needs to further grow as a race driver."

Niessink further comments on the newly formed alliance with Monlau Motorsport: "We are overly excited about the fact that we joined forces with Monlau Motorsport. Combining both our expertise and strengths creates a strong and foremost competitive package to the championship. We have been meticulously preparing this partnership and it is exciting to officially kick-off the season at Portimão!"
Van Amersfoort Racing is a professional racing team based in the Netherlands. It was founded by Frits van Amersfoort in 1975. Since then, Van Amersfoort Racing has built a long tradition of supporting up-and-coming drivers on their way to higher levels. Drivers like Max and Jos Verstappen, Charles Leclerc, Mick Schumacher, Kevin Magnussen and Giedo van der Garde all raced for Frits van Amersfoort's eponymous team in the early stages of their careers before making it into Formula 1.