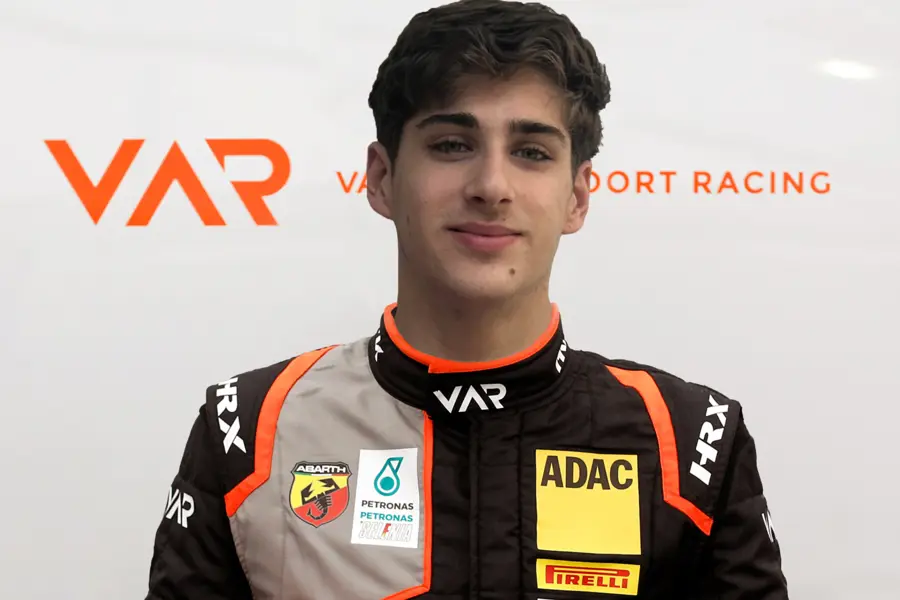 Israeli youngster Ido Cohen to compete for VAR in dual F4 program
23/01/2019
Van Amersfoort Racing is excited to announce the signing of Israeli driver Ido Cohen. Ido will compete in both the 2019 ADAC German Formula 4 Championship and the Italian F4 Championship.
Ido can be referred to as a unique case. Where aspiring a career in motor racing is already challenging enough, having this dream whilst growing up in Israel requires an extreme deal of dedication and perseverance.
The 17-year-old Israeli from Tel Aviv left his home turf at the age of 13 to chase his ambition to become a professional race driver. Ido spent four years shaping his career during multiple karting championships throughout Europe, before making his debut in single seater racing last year.
With one season of Formula 4 racing under his belt, Ido returns to known grounds in 2019, competing once again in both the German and Italian F4 Championship. In his rookie year, the young Israeli claimed three Rookie podiums as well as a series of top ten finishes. This year however, he has set his goals high and is ready to compete at the front of the field on a regular base. 
Rob Niessink, CEO at Van Amersfoort Racing: "It is impressive to see Ido's drive to be successful. Leaving the comfort of home at such an early age as he did, takes a lot of courage. Ido certainly showed some of his potential last year, but we believe there is more from where that came from. We will offer him all our knowledge and expertise in the upcoming season and look very much forward to see him progress over the course of the year." 
Ido Cohen: "Last year I've experienced an incredible start of my Formula racing career, but in 2019 I am aiming for much more. I am very proud to be competing in the black & orange colors of Van Amersfoort Racing; one of the best when it comes to professional Formula 4 competition. This, together with now being part of the ADD Management family, gives me great confidence and I am extremely eager to start racing again!"
The 2019 season of the ADAC Formula 4 Championship contains 7 events with 3 races each. The season kicks off on April 26that the Motorsport Arena Oschersleben. After that the VAR F4 team visits the Red Bull Ring, Hockenheimring and then make their way to Zandvoort, located in the dunes of the Dutch coast line. Next stop is the Nürburgring, where after the team returns to the Hockenheimring. The season finale takes place at the Sachsenring in the last week of September (dates and locations still provisional at time of this release).
Traditionally the Italian F4 Championship is made up of 7 race weekends with 3 races each. The series usually start at the beginning of the second quarter of the year and runs through to October. The championship visits the following circuits: Adria, Le Castellet, Monza, Misano, Imola, Vallelunga and Mugello (dates and locations still provisional at time of this release).