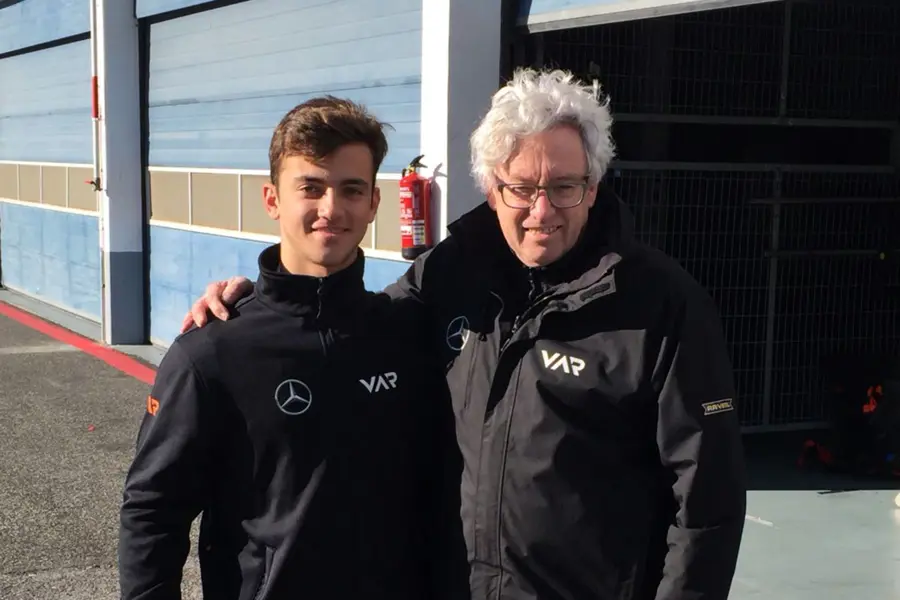 Van Amersfoort Racing signs Keyvan Andres for FIA European F3 Championship
08/02/2018
Van Amersfoort Racing welcomes young German racing driver Keyvan Andres for the 2018 FIA European F3 Championship. After racing years in the USA the 17 year old Keyvan continues his career in Europe for his second season in Formula 3.
After successes in karting the German choose the American route into single seaters. In 2016, following successes in North America, Keyvan returned to European racing in the Euroformula Open Championship. Last season Keyvan made his debut in the FIA European F3 Championship. With a full season of Formula 3 experience under his racing belt, his aim is to be competitive in Formula 3 during the forthcoming season.
Keyvan Andres: "I am ready for the next step in my racing career. Last season was very useful in getting used to racing the latest spec Formula 3 car and learning the characteristics of the different tracks. I want to use this experience to be competitive together with Van Amersfoort Racing. I am very much looking forward since Van Amersfoort Racing is one of the very best teams in Formula 3."
Frits van Amersfoort, founder Van Amersfoort Racing: "We like to give Keyvan a warm welcome in our team. Considering Keyvan is only 17 years old, he has collected quite some experience in single seater racing around the globe. It is our goal to help him using his experience and talent to be competitive in the forthcoming European F3 season."
The 2018 season of the FIA Formula 3 European Championship contains 10 events with 3 races each. The season kicks off 12 May at the Pau street circuit in France. After that the VAR F3 team visits the Hungaroring (Hungary), the Norisring (Germany), Zandvoort (Netherlands), Spa-Francorchamps (Belgium), Silverstone (Great-Britain), Misano (Italy), the Nürburgring (Germany), the Red Bull Ring (Austria) before the seasons finale takes place at the Hockenheimring in the second week of Oktober.
Van Amersfoort Racing is a racing team based in the Netherlands. It was founded by Frits van Amersfoort in 1975. Since then Van Amersfoort Racing has built a long tradition of supporting up-and-coming drivers on their way to higher levels. Drivers like Max and Jos Verstappen, Giedo van der Garde, and Charles Leclerc all raced for Frits van Amersfoort's eponymous team in the early stages of their careers before making it into Formula 1.