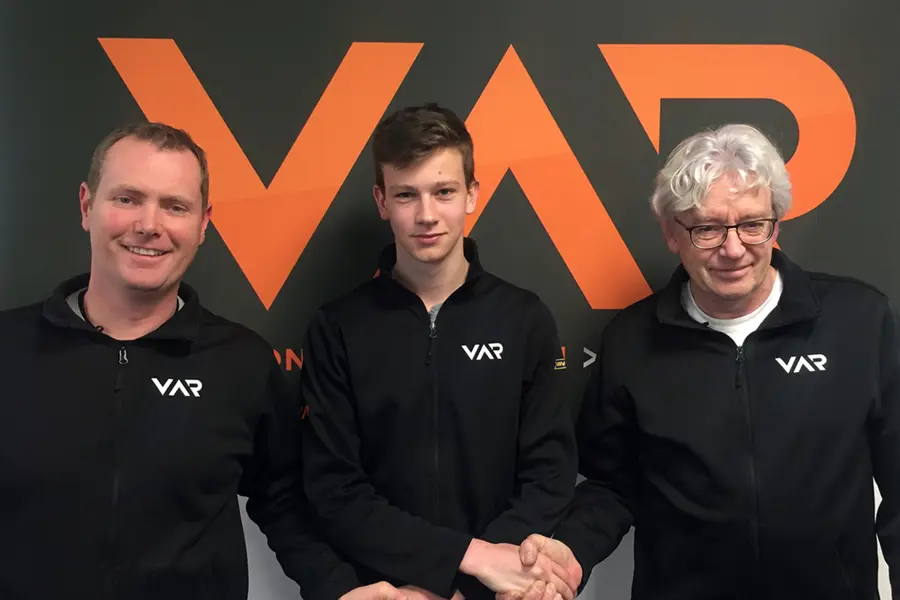 Belgian driver Charles Weerts joins Van Amersfoort Racing for ADAC German Formula 4 campaign
22/02/2018
Van Amersfoort Racing welcomes the Belgian driver Charles Weerts for the 2018 ADAC German Formula 4 Championship.
Despite his young age (16), the Belgian from Aubel has useful experience racing Formula 4 cars. Charles made his debut in the ADAC Formula 4 Championship last season, finishing the series as runner up in the Rookie Championship with 3 rookie victories and 10 second places.
This winter Charles entered the Formula 4 United Arab Emirates (UAE) Championship for the second time. With two more rounds to go, Charles is currently leading the championship after being on the podium 9 times, including 3 wins. He scored one pole position and clocked the fastest lap time three times.
Jeroen de Jong, team manager at Van Amersfoort Racing's F4 team: "We are very happy to welcome Charles in the team. With his performance last year he drew our attention and we kept an eye on him during the season. He is an ambitious young guy who has the drive to be successful. Finishing as Rookie runner up last season in the ADAC German F4 Championship and currently leading the F4 Championship in the United Arab Emirates gives a clear indication of his qualities."
Charles Weerts: "I'm looking very much forward to race for Van Amersfoort Racing. VAR's performance records speak for itself and I can hardly wait until the season starts. Especially with the current standings in UAE F4 Championship, I am ready to show my skills in the ADAC German F4 Championship again. With the help of Jeroen and his team, my aim is obviously to be out in front."
The 2018 season of the ADAC German Formula 4 Championship contains 7 events with 3 races each. The season kicks off on April 13th at the Motorsport Arena Oschersleben. After that the VAR F4 team visits the Hockenheimring, the Lausitzring, the Red Bull Ring in Austria, the Nürburgring and the Sachsenring before the season finale takes place at the Hockenheimring in the third week of September.