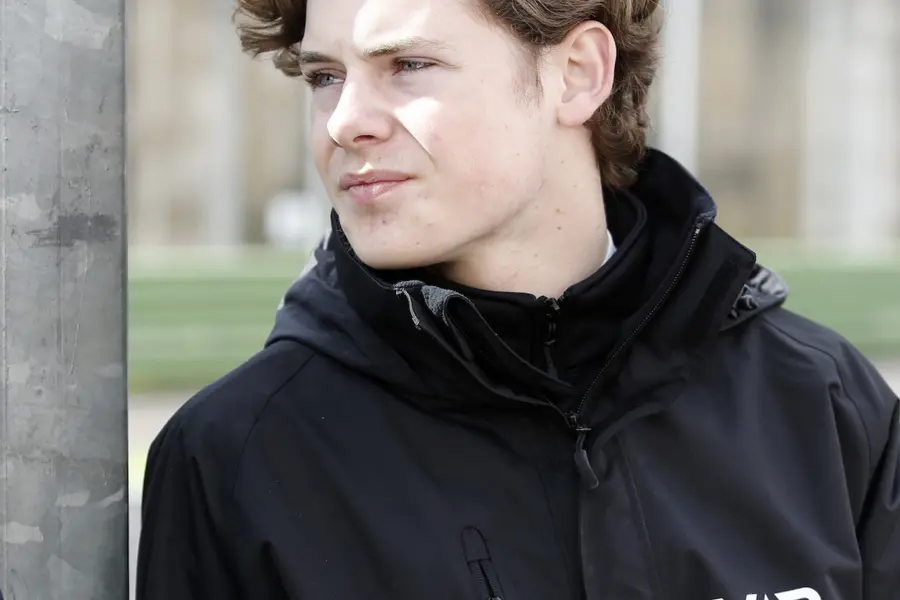 VAR and Harrison Newey team up again for FIA F3 2017
28/02/2017
Harrison Newey continues his campaign in the FIA Formula 3 European Championship with Van Amersfoort Racing (VAR). In preparation for his second season in the Formula 3 the 18 years old Briton was crowned champion in the Indian MRF championship. "Harrison showed continues improvement throughout last season", says team principal Frits van Amersfoort. "With the valuable experiences of his F3 debut season and his winter activities there is a fertile ground for Harrison towards strong performances in FIA F3."
Harrison Newey will race with Van Amersfoort Racing for the third consecutive season. In the 2015-2016 season the young gun from Ascot (England) debuted with us in the German ADAC Formula 4 championship and then graduated into Formula 3. At Spa-Francorchamps the F3 rookie marked his best season performance claiming an impressive sixth place in the opening race.
Last season was extremely valuable for Harrison Newey gaining knowledge of the tracks, the culture in Formula 3 and the handling of the Dallara powered by Mercedes-Benz. "As a long time member of the VAR family it is big benefit for both Harrison and the team that we know each other so well. We are highly motivated to lift his performances to the next level. All lights are on green for a successful new chapter in the collaboration between the family Newey and Van Amersfoort Racing", says Frits van Amersfoort Racing. 
Harrison Newey deliberately chosen to continue his career with Van Amersfoort Racing. "As a racing driver you want to be able to perform at the highest level. Frits and his team has proven to be one of the best teams in Formula 3. The atmosphere at VAR has helped me a great deal to become a better racing driver. I have no doubt our partnership will lead to new highlights. My goal is to be on the podium as soon as possible."
In preparation for the 2017 FIA Formula 3 European Championship season Harrison will appear in the official pre-season test sessions. From the first meeting at British soil in Silverstone (14-16 April) nine events with three races each are scheduled throughout Europe visiting Italy, Germany, Austria, Hungary, Belgium and The Netherlands. Containing racing action at tracks like Monza, Spa-Francorchamps, Zandvoort and Nurburgring, mostly in conjunction with the prestigious German touring car series DTM.