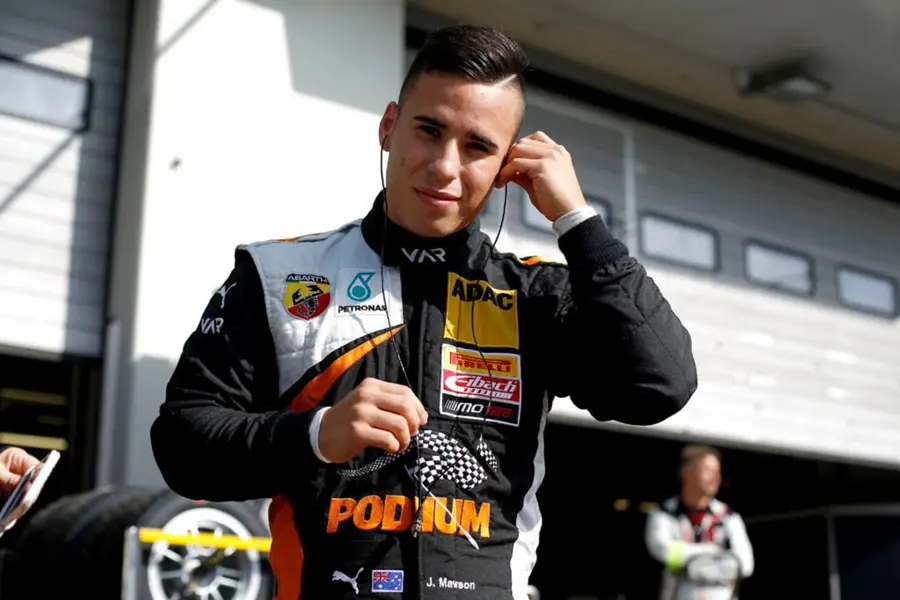 Van Amersfoort Racing signs Joey Mawson for FIA F3
21/02/2017
Following his dominant title win in the 2016 German ADAC Formula 4 series, Australian racing driver Joey Mawson will continue his co-operation with Van Amersfoort Racing in the upcoming 2017 FIA Formula 3 European Championship. "We really enjoyed working with Joey in the past two years and after all the success we have had together, it was only natural we could work together for the coming season." team principal, Frits van Amersfoort says. "Allowing drivers who raced with us in the lower formulae to make the next step in their careers while staying with our team is exactly in line with our philosophy of the Van Amersfoort Racing single-seater staircase. Joey is a perfect example and we are looking forward to working with him again this year."
"I am ready for the next step," Mawson says about his graduation into the FIA Formula 3 European Championship, widely considered as Europe's strongest junior single-seater series. "And following the strong relationship we have built up, I am glad to be taking the next step together with Van Amersfoort Racing. I know everybody in the team, they know me, so that will definitely help to speed up the learning process in my first season in Formula 3. I am well aware of the task that I am facing, but I am eager to learn and acquire more experience. I have already had my first taste of driving the Dallara-Mercedes Formula 3 car and I can hardly wait to get back behind the wheel again!  And a big thank you to the investors of Podium for their continued support, without them I would not be able to continue racing in Europe". Mawson is supported by an Australian company called PODIUM, an abbreviation for 'Promoting Our Drivers In Universal Motorsport', which is an investment company that promotes young Australian drivers in international motorsport. 
"In the past two seasons, and especially with his title-winning campaign last year, Joey has clearly demonstrated his abilities and I am convinced that, given the right support, he has what it takes to do well in Formula 3," Frits van Amersfoort says. "In making the transition from Formula 4 to Formula 3 together with us, he is following in the footsteps of other drivers who made the same step in the past. As I said, this Van Amersfoort Racing single-seater staircase is what we had in mind when we committed to racing in various junior formulae. We believe in long-term relationships and therefore, we are delighted to have Joey continue with us"
 After the usual pre-season test sessions, the 2017 FIA Formula 3 European Championship season gets underway at Silverstone in April. After that, nine triple-header race meetings are scheduled in Italy, Germany, Austria, Hungary, Belgium and The Netherlands, most of them in conjunction with the prestigious German touring car series DTM.