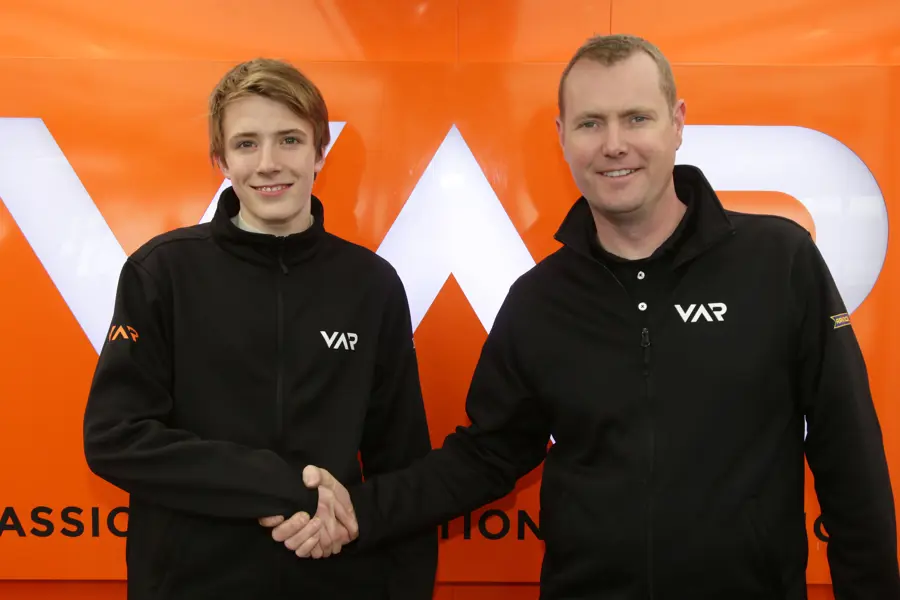 Frederik Vesti to race for VAR in ADAC F-4 Championship
12/04/2017
Van Amersfoort Racing will run Danish driver Frederik Vesti in the upcoming ADAC Formula 4 Championship. The recently turned 15 years old racer from Filskov won several championships in Karting, raced Danish Formula Ford last season and will step up into Formula 4 for the 2017 season.
The roots of Frederik are in Karting. In four seasons he managed to win four championship titles. In 2015 the talented Dane made his definitive break through by winning the junior category of the WSK Final Cup. In previous seasons Frederik was crowned Danish champion twice and one time Rotax Nordic champion.
Last season he stepped up into motorsport competing in the Danish Formula Ford championship. In his maiden single seater season, Frederik scored several podium finishes, like at Spa-Francorchamps, resulting in a fourth position in the final standings. In his ambition to grow as a racing driver Frederik, his family and sponsors choose Van Amersfoort Racing to make the step into the ADAC Formula 4 championship.
"I am very happy to work with the team of Frits van Amersfoort and team manager Jeroen de Jong. Van Amersfoort Racing won the ADAC F4 driver championship in 2016, so it is definitively an honor and the place to be for me. I tested with the team last December in Barcelona for two days and right away I felt at ease with the team and the car.  I hope to be competitive from the first moment on. I am ready to take the challenge! ", says Frederik Vesti. 
Jeroen de Jong, Van Amersfoort Racing F4 team manager: "Frederik is a strong addition to our team, he showed very good pace when he tested with us, but more importantly, he fitted well within the team and has a great approach to be successful in Motorsports.  Determination is the word that comes to mind when I think of Frederik. He has an impressive track record in Karting and he showed his potential in single seater racing several times last season. Together with our driver's, we feel we have a strong team to aim for success this season." 
The Van Amersfoort Racing F4 squad with Felipe Drugovich, Louis Gachot, Kami Laliberté and Frederik Vesti will start the 2017 ADAC Formula 4 championship in the last weekend in April. Teams will gather for seven rounds at six different race courses, located in Austria and Germany. The drivers will enter three races per weekend, 21 in total for the complete season.