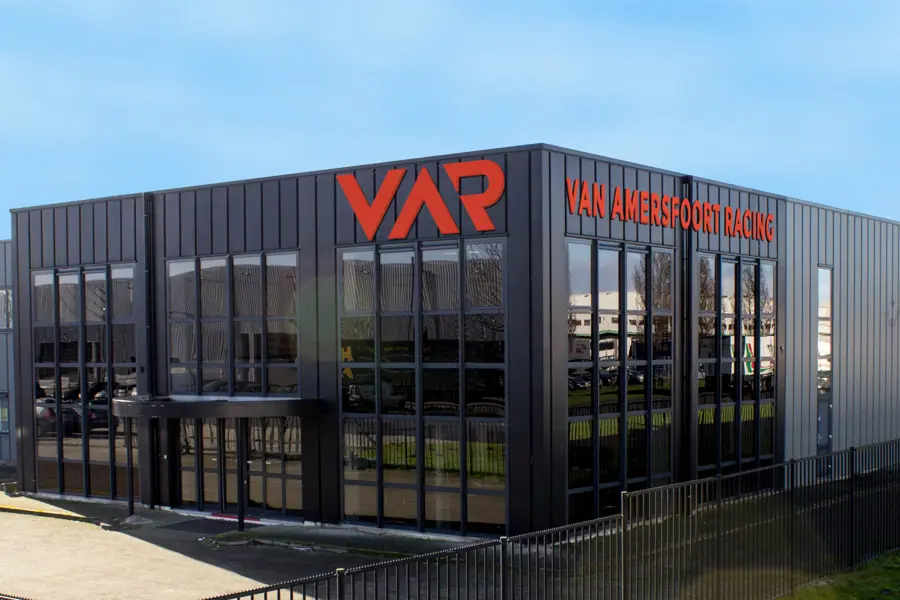 BEGINNING OF A NEW ERA
01/03/2016
Van Amersfoort Racing (VAR), one of the European most renown auto racing development teams has just entered a new era in its four-decade successful history. The Dutch-based structure established in 1975 by Frits Van Amersfoort, is proudly announcing that has been working on a serious rejuvenating program - involving major investments - that took place over the course of the last twelve months. As the team is preparing for both the 2016 FIA European Formula 3 and ADAC Formula 4 championships, the management considers being now a much stronger and well-prepared organization. In fact, one can now consider VAR as more than ever able to help young drivers build successful careers in auto racing as it is written in its DNA and ideally reflected in its new motto: ''Passion. Dedication. Tradition.''
'' Nobody will deny our passion for auto racing and our dedication to the sport and the young individuals choosing to join our team, in order to do their first career laps. In four decades, we have built a tradition, that of people working in the best interest of its drivers, its employees and its partners as it manages to earn some notable successes on track. In 2016, we remain as passionate and dedicated and we want to push to higher levels our great tradition. Today, we shed some light on the means we are taking to achieve this goal,"has explained Founder and Team Owner, Frits Van Amersfoort.
VAR rejuvenating program
Key elements of VAR rejuvenating program are the new facilities just recently opened, a state-of-the-art headquarter with offices, workshop and physical training facility, located in a 2,300 square metres building in Zeewolde, west of Amsterdam; massive investment made in technology and equipment in the workshop and in the fleet to be used at the Formula 4 and Formula 3 events; a new internal structure including the hiring of additional human resources and last but not the least gesture, a complete rebranding that will visually reflects where VAR is and what it stands for in 2016. VAR will also be now able to push further the apprenticeship of it drivers off the track with its three state of the art training simulators linked together and its Dynavision visual training program. Therefore, with its new facilities and modernized structure, VAR has all intentions to be unique in its approach of the overall apprenticeship of its young drivers, in both racing and life.
"We understand the need to constantly adapt our methods to the realities of each of our young drivers. We value education and consider that both activities, studies and racing must be integrated,  as it is most often requested by  families or personal management. Our personnel is well aware and for each driver, the plan is to take both activities into account. Our goal is to have the drivers successful at school and at the track," explained experienced auto racing professional Rob Niessink, CEO of Van Amersfoort Racing.
VAR in the 2016 FIA European Formula 3 Championship
For the 2016 racing season, VAR will enter four cars in the FIA European Formula 3 championship. In the very challenging series, one of the F316 Dallara open-wheel cars - now powered by Mercedes engines - will be driven by young British hope Harrison Newey (17) who spent the 2015 season with the team as an ADAC Formula 4 championship driver. As teammate, Newey will have Brazilian Pedro Piquet (17), youngest son of 3-time world champion Nelson Piquet who spent the last two seasons on the South American tracks, in Formula 3 and Porsche Super Cup. The third VAR car will be driven in 2016 by another British driver, Callum Ilott (17) who in 2015 - in his first car racing season - already participated a season in the European FIA Formula 3 series. Finally, Frenchman Anthoine Hubert (19) will make under the VAR colours his first laps in the very challenged championship. 
"With Harrison, Pedro, Callum and Anthoine, we anticipate having a successful season in the European championship. They have acquired some good experiences on track in the previous seasons, had good results and are serious, dedicated along with being talented. And we are now in a position as a team to claim a title. If in 2014 we have been able to help Max Verstappen open eyes and repeat last year with Charles Leclerc, we have no reasons to doubt that our four 2016 drivers can make strides this coming season," said Frits Van Amersfoort.
VAR in the 2016 ADAC Formula 4 Series
Again in 2016, VAR will enter four cars in the very competitive ADAC Formula 4 Series. Swiss Moritz Mueller-Crepon (19), who will enter his second season in the German-based F4 championship, has been announced by VAR already and the team expects to present its other drivers in her 2016 line up soon.