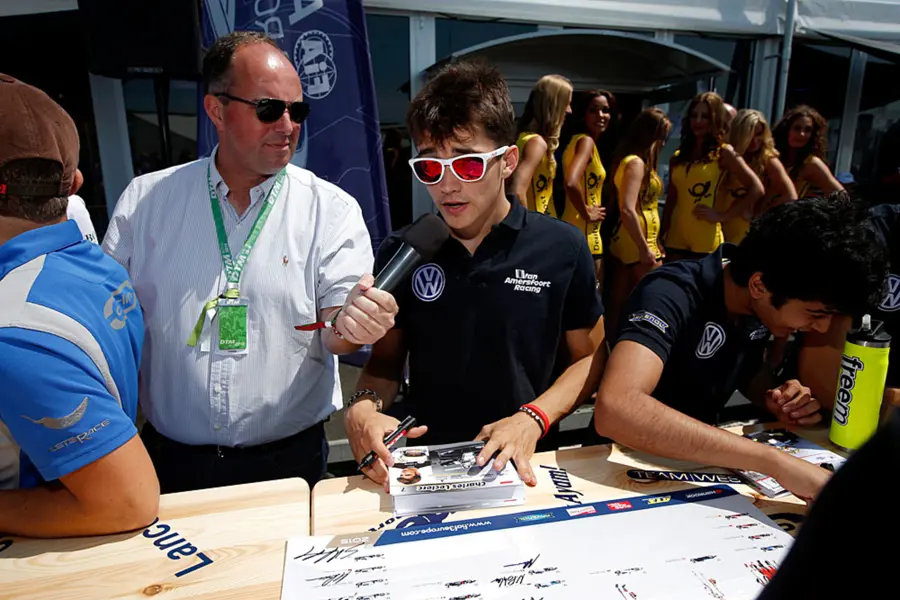 The hunt continues at the Red Bull Ring
29/07/2015
Before the four week summer break the FIA Formula 3 European Championship awaits the eight round at the Red Bull Ring in Austria. Van Amersfoort Racing is present with their fast three: Charles Leclerc, Alessio Lorandi and Arjun Maini. Charles is a man with a special mission: he will try to regain the lead in the championship.
After a modest weekend at Zandvoort Charles was passed in the standings by Antonio Giovinazzi. The Monegasque has to clear a gap of only 7,5 points at the high speed track at the foot of the alps. It will be an interesting battle because Giovinazzi holds the track record at the former Österreichring.
Also because the 17 year old never raced a single lap in a Formula 3 vehicle at the Red Bull track before. "Apart from the street circuits, the Red Bul Ring is definitely my favourite racetrack. I still am relaxed when it comes to the championship - although Antonio stole my championship lead at Zandvoort", says Charles. "I think it is completely normal that you encounter weekends where you deliver on a lower level. All the circuits we are going to race at the coming months suit me well." 
The track of 4,326 km is besides very fast also famous for the big differences in elevation, the maximum uphill grade is 12%, the maximum downhill grade 9,3%. The uphill section makes it very important to find a tow by another driver during qualifying. A good slipstream can make a big difference. And - as we all know - the starting order is very important in the FIA Formula 3 European Championship. 
Towards the summer break our three F3 rookies, Charles from Monaco, Alessio from Italy and Arjun from India, are eager to score top 10 results and bounce back after a difficult encounter at Zandvoort. After the meeting in Austria, the championship calendar contains meetings at Portimao (Portugal), Nurburgring and Hockenheim (both Germany).
Schedule Red Bull Ring FIA European F3 (8th round)
Race 1: Saturday 1 august 11:05 hrs. (35 minutes)
Race 2: Saturday 1 august 15:45 hrs. (35 minutes)
Race 3: Sunday, 2 august 11:45 hrs. (35 minutes)