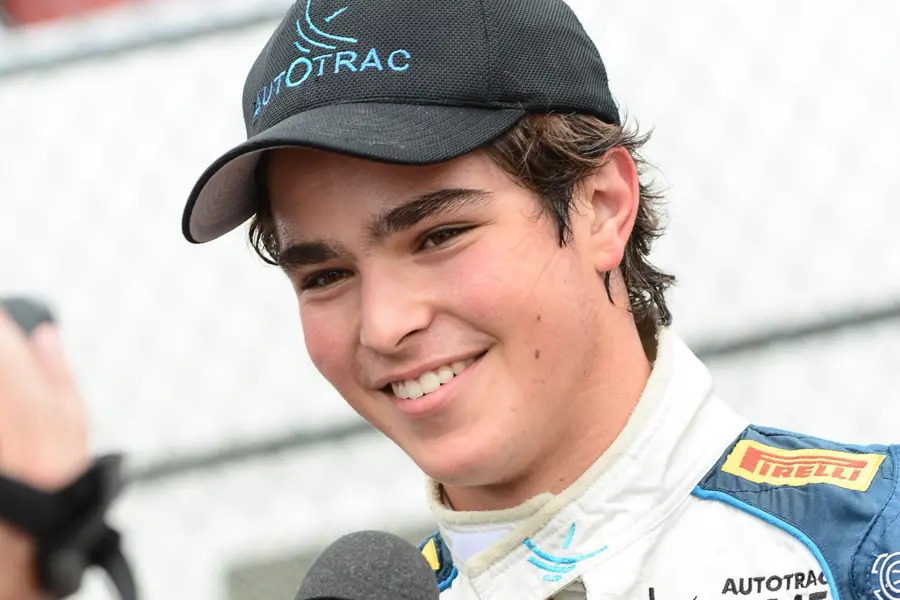 Pedro Piquet takes European route with Van Amersfoort Racing
11/11/2015
The youngest son of three-time F1 world champion Nelson Piquet dominated the Brazilian F3 championship again this season. With eighth victories in ten races Pedro extended his championship title. Now he chooses Europe as the next step in his career. 
'Grow as a driver'
"The FIA European F3 Championship is incredibly competitive with grids of over 30 cars. In this championship I have the opportunity to grow as a driver." Several leading teams in the championship showed interest in Pedro Piquet. After a meticulous selection process the Brazilian talent and his family opted for the Netherlands based Van Amersfoort Racing.
Pedro Piquet: "If you take look at the results of the last seasons in European F3, you will see that Van Amersfoort Racing is in the battle for the championship every year. I also like the atmosphere within the team: a relaxed, almost family atmosphere yet with the ambition to win. I am confident that together with Van Amersfoort Racing I can show the world what I am capable of at the track."
Big compliment
Team owner Frits van Amersfoort is pleased to again welcome a driver from a famous racing family to his team. "The family Piquet know all the trick of the trade. For us it is a big compliment that Pedro and Nelson opted for us. Pedro has the dedication it takes to be a successful racing driver. We are going to help him turning his ambitions into results."
The youngest Piquet already had his first experiences with the F3 single seater that he will be racing in the FIA F3 European Championship 2016. Pedro was at the wheel at three famous circuits that also will be on the calendar: the Red Bull Ring (Austria), Nürburgring (Germany) and Spa-Francorchamps (Belgium).
Learning year
In order to be fully prepared for his race debut in Europe the young Brazilian will move to the Netherlands. "Maybe it is possible to travel between Brazil and Europe, but I think it is better to live in Holland. I want to be maximum prepared for my debut in the FIA F3 European Championship 2016. Above all, this season will be a learning year. Especially on new tracks I will have an disadvantage, but for the second half of the season I aim for top 10 results", ends Pedro Piquet.