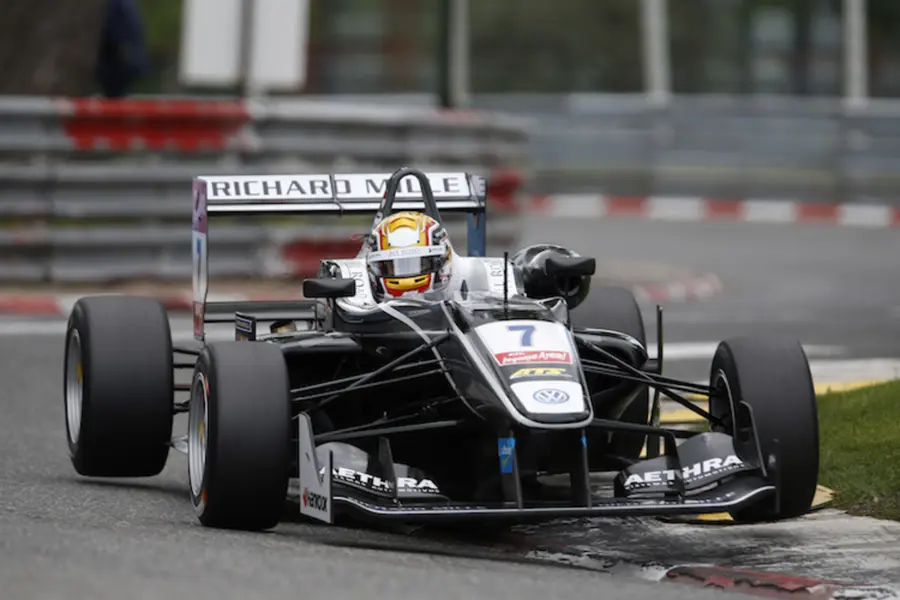 Family gathering in the Ardennes
18/06/2015
Both the FIA European F3 Championship and the ADAC F4 are present this weekend at the Spa Francorchamps racetrack in Belgium. It is going to be a family gathering for Van Amersfoort Racing since both teams are present in the Ardennes. A preview towards a special event, because it also feels a bit like a home race for us.
The famous F1 track in the Ardennes is only 250 km away from our workshop. This means it is the nearest event of the year for us. We are present in full force with Charles Leclerc (Monaco), Arjun Maini (India) and Alessio Lorandi (Italia) competing in the F3, while Joey Mawson (Australia), Mick Schumacher (Germany) and Harrison Newey (Great Britain) will hunt for new succeses in the ADAC F4.
Like us, all youngsters marked the Spa event in their schedule. Racing at Spa-Francorchamps is something special, a sensation that every racedriver has to experience. Among the challenges are - of course - the famous Eau Rouge, but also the very fast Stavelot curve and the narrow La Source hairpin. This is one of the tracks who separates the boys from the men. Not to mention the racing history that has been written here.
We travel to Belgium in good spirit. After the eventful races at Monza Charles is still chasing the title with a 15,5 points gap on leader Antonio Giovanazzi and both other F3 rookies Arjun and Alessio showed serious progress in their pace and race craft. Our goal is  to score top 10 results with all three drivers. 
In ADAC Formula 4 Joey showed his talent once more with 2 pole positions and and his maiden win during the last F4-meeting at the Red Bull Ring in Austria. We are glad Mick is cleared by the doctor to race with us despite his unfortunate crash which caused an hand injury. Harrison returns from an intermezzo in his home country to battle out with more than 30 other ADAC F4 drivers.
Schedule Spa Francorchamps F3 & F4:
FIA European F3 (5th round)
Race 1: Saturday 20 June 10:40 hrs. (35 min.)
Race 2: Saturday 20 June 15:40 hrs. (35 min.)
Race 3: Sunday, 21 June 10:40 hrs. (35 min.)
ADAC F4 (3rd round)
Race 1: Saturday 20 June 14:40 hrs.
Race 2: Sunday 21 June 13:30 hrs.
Race 3: Sunday, 21 June 17:05 hrs.