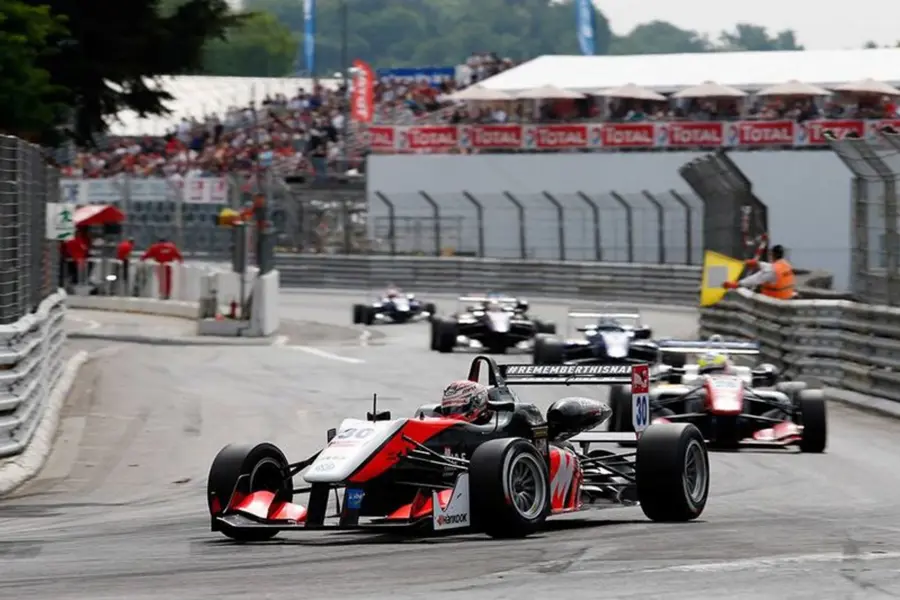 Podium and lots of new parts in Pau
11/05/2014
A podium for Max Verstappen and a strong 14th place from the back of the grid for Jules Szymkowiak were the highlights of an eventful weekend in Pau. The third round of the FIA European F3 Championship was full of collisions, crashes, safety cars and red flags and Van Amersfoort Racing was no exception.
On Friday and Saturday we miraculously survived without damage. Not everyone was so fortunate, with four red flag situations occurring during qualifying alone. Because Pau is a short circuit, qualifying was split into two groups. Jules started in the strongest group and qualified in 24th position for both races. His time would have given him P19 overall in Q1, but each group makes up only one half of the grid. For the same reason, Max had to start from third in race one whilst he was four tenths quicker than the fastest in the other group. Q2 yielded the same grid positions for the Dutchmen, but Gustavo got a 14th, 15th and 11th starting berth.
The first race on Saturday started with Alex Toril getting rolled on the opening lap. The VAR cars stayed out of trouble and after the safety car situation Max had a real go at Lucas Auer for second. Good pressure saw Auer lock his brakes into turn three which gave Max a chance on the inside. After going wheel to wheel, Max let Auer go and finished third to earn valuable points. After the race Max looked back on his race saying that "the battle with Lucas was great fun. I wanted to overtake him, so I just had to try something, but because I was on the outside in the next corner, I let him go. I wanted to avoid an accident, because third place also is a good result and gives me valuable points." Gustavo finished 15th and Jules progressed to 19th.
Sunday morning heralded the first wet race of the season. Max ran in third until halfway he spun off after hitting a kerb at the wrong angle, so no points unfortunately. Gustavo finished in thirteenth and Jules was doing well moving slowly up the field when an electrical issue forced him to retire.
Excellent teamwork saw all cars back on the grid three hours later only to have two out of the race again on the opening lap. Max and Gustavo were both hit causing suspension failures. "I was going really well in race three, because I gained two places at the start and was in P9. Two hits from Giovianazzi broke my rear left suspension though and that was it for me" said Gustavo afterwards. Max reflected on a particularly bad day at the office by saying he was "really disappointed with this weekend. It started ok with a podium but the last two races were bad and I really want to do better in Hungary."
Jules won ten positions in race three with sensible driving and one good overtaking manoeuvre. All in all he was satisfied with his weekend. "I am really happy with how much I've learned. It wasn't easy with such a hard group in qualifying, but that's part of sport. I also had some bad luck in race two. However, the last race especially made up for it, because I felt really good in the car and gained positions. I think we can build on that."