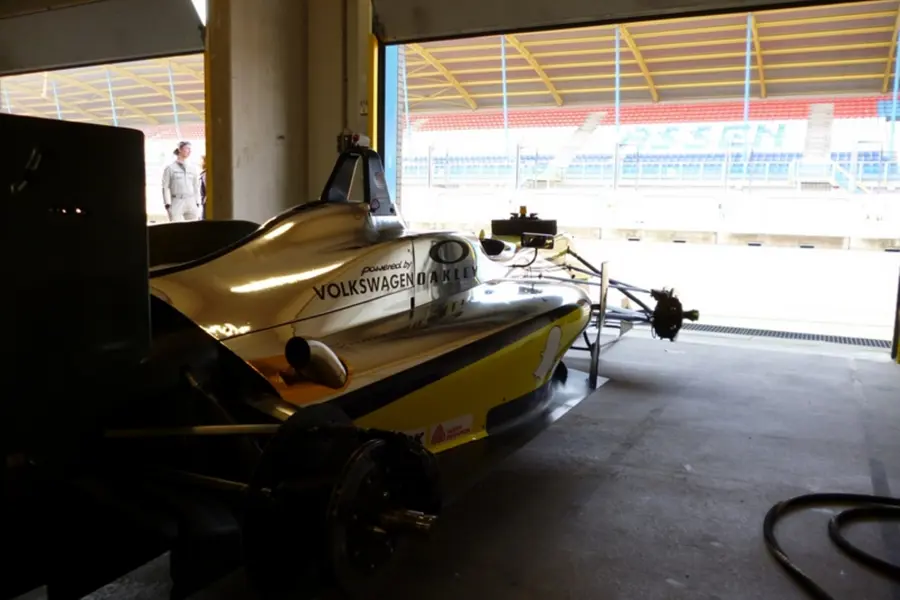 Cars ready to roll out in first tests
30/03/2014
After missing the sound of revving engines for three months, team boss Frits van Amersfoort could not suppress a smile when the new Volkswagen engines revved for the first time in the workshop. It marked the end of a long winter at Van Amersfoort Racing which saw plenty of changes for the upcoming 2014 season.
VAR will compete again in the FIA European Formula 3- and ATS German Formula 3 Championships, but with only one familiar face at the wheel. American Gustavo Menezes, promoted from the German F3 team to European F3, is ready for his second season with the team. Dutch driver Jules Szymkowiak will make his debut in the European Championship, and a third car was added to the line-up with Dutch youngster Max Verstappen taking his first step in open wheel racing. The German F3 campaign will see Briton Sam MacLeod and Malaysian Weiron Tan feature for Van Amersfoort. 
Aside from the driver changes, both categories saw engine regulations changed. Five new VW engines mean the team's engineers and mechanics have a challenge to get to grips with them quickly. The new engine further means push to pass overtaking in German F3 is a thing of the past. Also new in European F3 is the electronic paddle shifting system, bringing the series closer to F1 by replacing the old mechanical gear lever. 
Shining in their new liveries, the cars will be tested at the Hungaroring in Budapest and at the Red Bull Ring in Austria in the first week of April. Frits van Amersfoort is eager to get started. "We have had a few very, very, very busy weeks to get everything ready but now we are pushing full throttle to make the most of testing. The main objective is to let the drivers get used to their cars and to solve any teething problems. Everyone is looking forward to it."