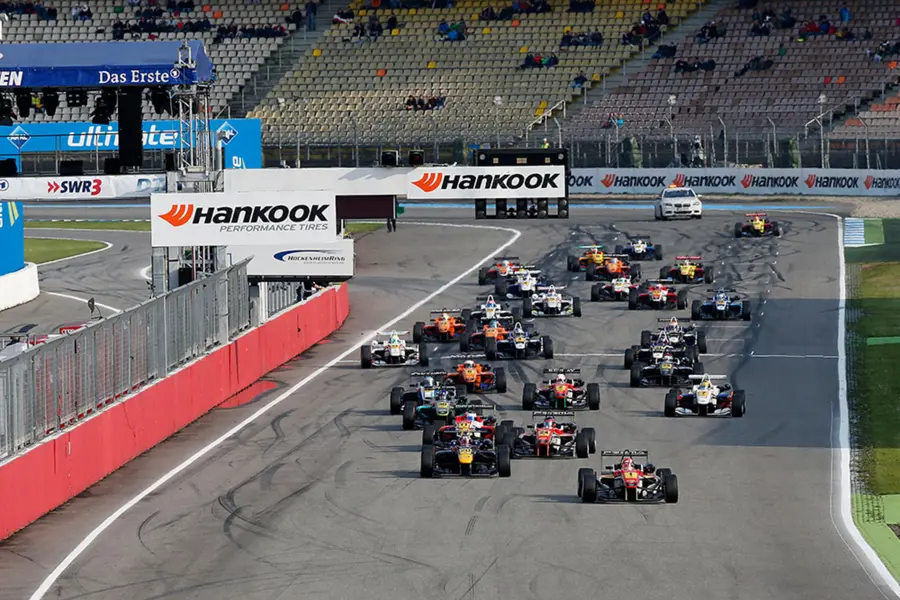 Best season performance at Hockenheim
06/05/2013
At the first appointment of the FIA Formula 3 European Championship as part of the DTM pack Van Amerfoort Racing set their best season performance yet. In the second race of the weekend at the Hockenheimring Dutchman Dennis van de Laar managed to finish sixth among a field of 29 competitive Formula 3 cars.
"Incredible. Sixth!", says Dennis van Laar after he started from eight spot. "This is my personal best. We are getting somewhere!" The sixth place underlines the skills of the team: the car is capable of competing among the frontrunners.
Qualification is the key
The next step is to improve our qualification results. Dennis van de Laar claimed the 15th, 8th and 23th starting position, while our Swedish driver Mans Grenhagen started from 16th, 18th and 14th position. "To be a regular top 10 runner we need to improve our pace in qualification. In this competitive field it is very difficult to race into the top ten", says team owner Frits van Amersfoort.
The race pace to score is present. Frits van Amersfoort: "In the last race of the weekend Dennis made a giant leap forward. He started 22th and finished in 14th position. If we manage to start more in front top 10 finishes can become a regularity. We keep pushing hard to make that important step."
Third round FIA Formula 3 European Championship, Hockenheim:
Race 1:
13. Dennis van de Laar
19. Mens Grenhagen
(winner Raffaele Marciello)
Race 2:
6. Dennis van de Laar
17. Mens Grenhagen
(winner Raffaele Marciello)
Race 3:
14. Dennis van de Laar
19. Mens Grenhagen
(winner Felix Rosenqvist)
Championship standings after three rounds:
1. Raffaele Marciello
15. Dennis van de Laar