Events
Over the last four decades, Van Amersfoort Racing has developed itself to one of the most respected auto racing teams in Europe. VAR's goal is to guide talented young drivers towards a succesful career in motorsport and is powered by its motto:
Passion > Dedication > Tradition
At Van Amersfoort Racing we dedicate ourselves to successful development of both car and driver. It is in our DNA and can be felt as soon as you set foot at our headquarters in Zeewolde. Over 70 employees are driven by passion and are dedicated to the goals set by our founder; Frits van Amersfoort. Exactly this environment creates an inspiring setting for many different types of events
We invite you to come talk to us about your upcoming event. A bit of brainstorming often results in unique, creative solutions and we are all about that. 
Meeting & Workshops
Van Amersfoort Racing offers a wide variety of possibilities when it comes to corporate gatherings. Whether it concerns hosting an off-site meeting in a neutral environment, or getting employees hyped up and motivated, we have the tools to help you reach your goals.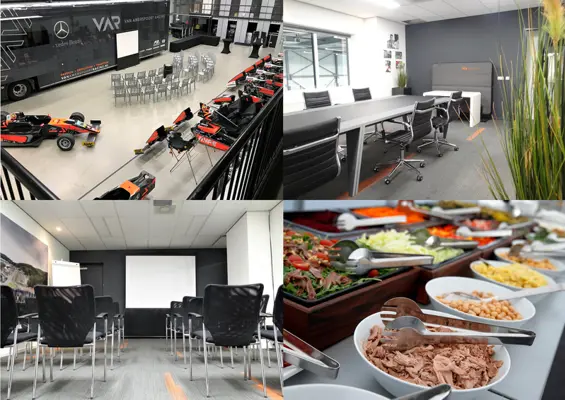 MEETINGS
Use our dedicated office space for an off-site meeting and combine your time with one of the other activities at VAR.
PRESENTATIONS
Whether you are looking for an intimate setting for a smaller group, or are in need of an inspiring location to present to larger groups, we offer a wide variety of possibilities that will certainly cater to your needs.
PITSTOP CHALLENGE
Compete against each other or against the clock. The pitstop challenge is an ideal activity to complement a corporate gathering and getting a message across.
FOOD & BEVERAGES
Any type of catering can be arranged according to your requirements.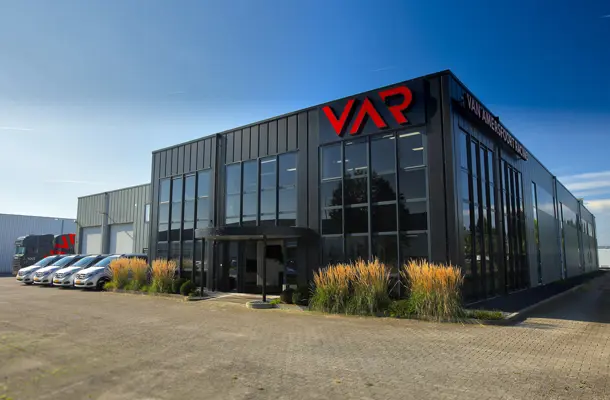 Factory Experience
Van Amersfoort Racing opens its doors to an audience beyond drivers and engineers alone! Now the unique opportunity exists for business groups to have a peek behind the scenes at one of the most successful F4 & F3 racing teams in Europe. 
During this experience, you will be taken on the same journey that Frits van Amersfoort, founder and team owner, has started over 40 years ago. Based on a passion developed after visiting the 1967 Formula 1 Grand Prix in Zandvoort, Van Amersfoort Racing grew into a successful racing team that has brought forward numerous well-known names in motorsports, amongst them Dutch pride in modern Formula 1; Max Verstappen.
VAR is an active race team and exactly this makes a visit to the factory in Zeewolde, NL so special. As you are guided through the state-of-the-art facilities, mechanics and engineers are busy preparing the formula race cars for the upcoming races.
Summarized; a unique experience focused around true passion for racing. An experience where your group, whether being company management, employees and/or business relations, will be fully submerged in the amazing world of motorsports and get first-hand input on any question you might have on auto racing.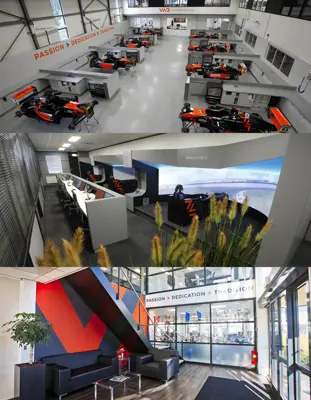 This unique experience takes approximately 2,5 hours, but at the same time will create a lifetime memory.
After a friendly welcome at the entrance of our headquarters in Zeewolde, your group will be guided to the "driver's briefing room". From here we start the experience by taking a step back in time and look at how it all started over 40 years ago. By means of stories and images you can relive VAR's four-decade development into the successful racing team it is today. After the introduction to VAR's history, we start the actual tour through our factory.
Filled with passion you will be given insights to all aspects of racing. How the team is build up and how we function on and off the circuit. How we prepare for the next stop on the calendar and how the cars are set-up for racing. We will show you how our engineers are constantly researching and developing technologies to gain tenths of seconds on the circuit, something of incredible importance in F3 & F4.
You will also get a taste of how VAR's driver development program works and how our drivers benefit from race simulation, reaction training, physical health control etc. At the end of the Factory Experience we have time to talk about the visit and socialize.
We look very much forward to welcome you and your group in Zeewolde.
Race Simulator
Race as the professionals do. Experience state-of-the-art race simulators overlooked by VAR engineers. Race against other competitors, set fast lap times or experience the consequences of set-up changes that you've discussed with «your own» engineer.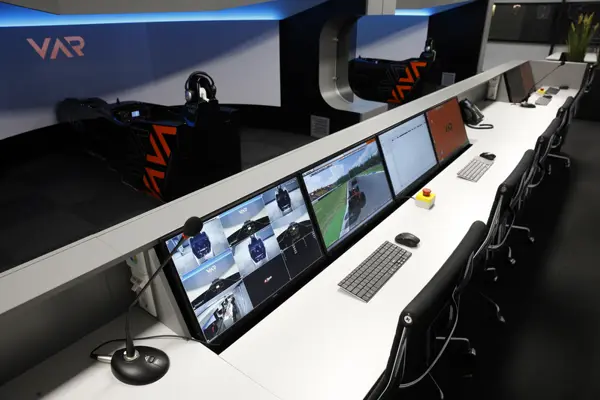 Be prepared
In order for race drivers to prepare for their next race, we have three state-of-the-art simulators operated by our own engineers. We offer the unique opportunity to take place in the same seat where, amongst many other well-known race drivers, also Max Verstappen spent countless hours of testing during his time at VAR.
Professional setup
Three state-of-the-art race simulators, normally used by VAR drivers to prepare for upcomig races
Simulators can be used individually or interlinked in order to race each other
VAR staff to support, instruct and encourage to reach maximum performance
Possibility to add personalised digital branding on the track
Tailor made events
Because we race, we understand as no other that every event is unique. Experience, flexibility and creativity are key in order to come out on top. Our approach to organising your event is no different. Teaming up with VAR > Events, means teaming up with a passionate group of individuals, dedicated to reach only one goal as a team;  Deliver the very best possible!
Besides a number of pre-developed event possibilities, we would love to partner up, brainstorm and develop together with you, aiming for an experience that leaves a mark.
And remember; possibilities are limited only by your own imagination.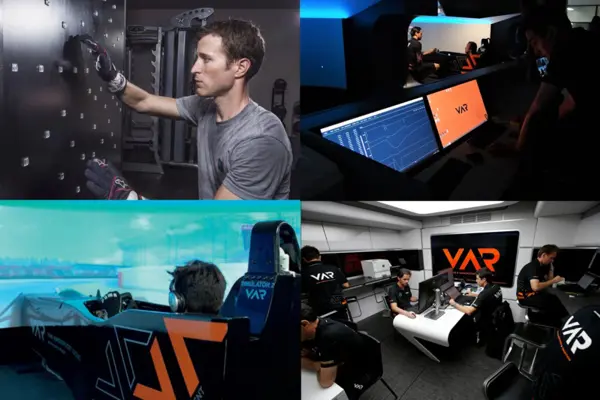 THROUGH THE EYES OF A RACE DRIVER
Have you ever wondered what a day in the life of a race car driver looks like when he/she is not racing on a circuit?
Experience a driver briefing as preperation for the simulator session
Train your reaction as the official drivers do on the in-house Dynavision
Discuss with your engineer important car settings and determine how to set-up your virtual race car
Show your skills in the simulator and experience the consequences of changing settings to the car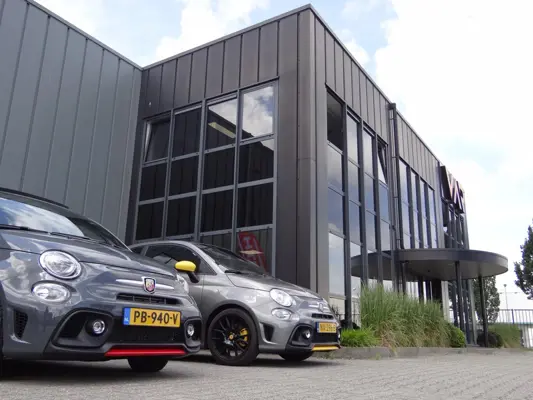 RIDE & DRIVE EVENTS
With our extensive in-house event organisation skills, VAR I Events is very capable of hosting your next product presentation or introduction.
Extensive in-house experience in Ride & Drive concept development and execution
VAR facilities offer numerous possibilities to host Ride & Drive events in a dynamic environment
VAR is geographically ideally located. Very central with good roads and low traffic in the direct surroundings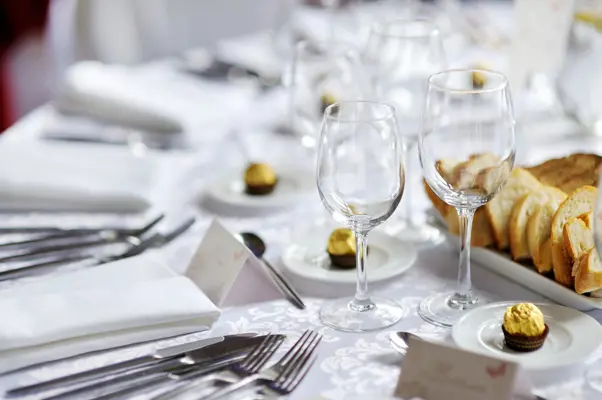 FOOD FACTORY
Host an exclusive, intimate dinner, or maybe a more informal lunch buffet in a unique setting, surrounded by Formula race cars...right at the heart of the VAR Factory.
VAR works with a variety of caterers and technical partners who can accommodate to every requirement and specific wishes you might have
Combine the dinner with other activities available at VAR or in the direct surroundings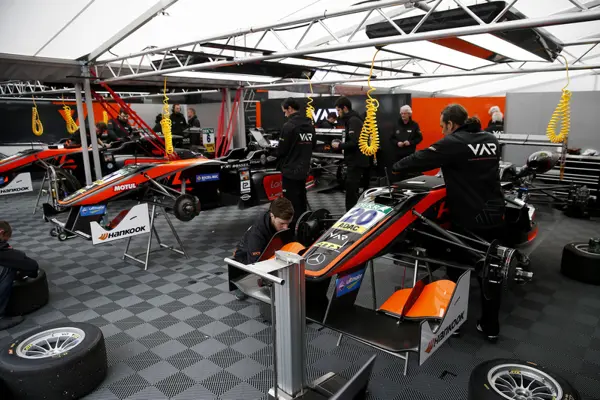 LIVE ACTION
On selected races during the season, we offer the opportunity to join the team on race-day. Be part of the action as a guest of VAR.
Meet & greet with the VAR drivers
Enjoy, as an official guest, the VAR exclusive VIP area in the paddock
Take a guided tour through the race trucks, garages and paddock
Have engineers explain all the ins and outs of racing and listen along on the team radio during the races